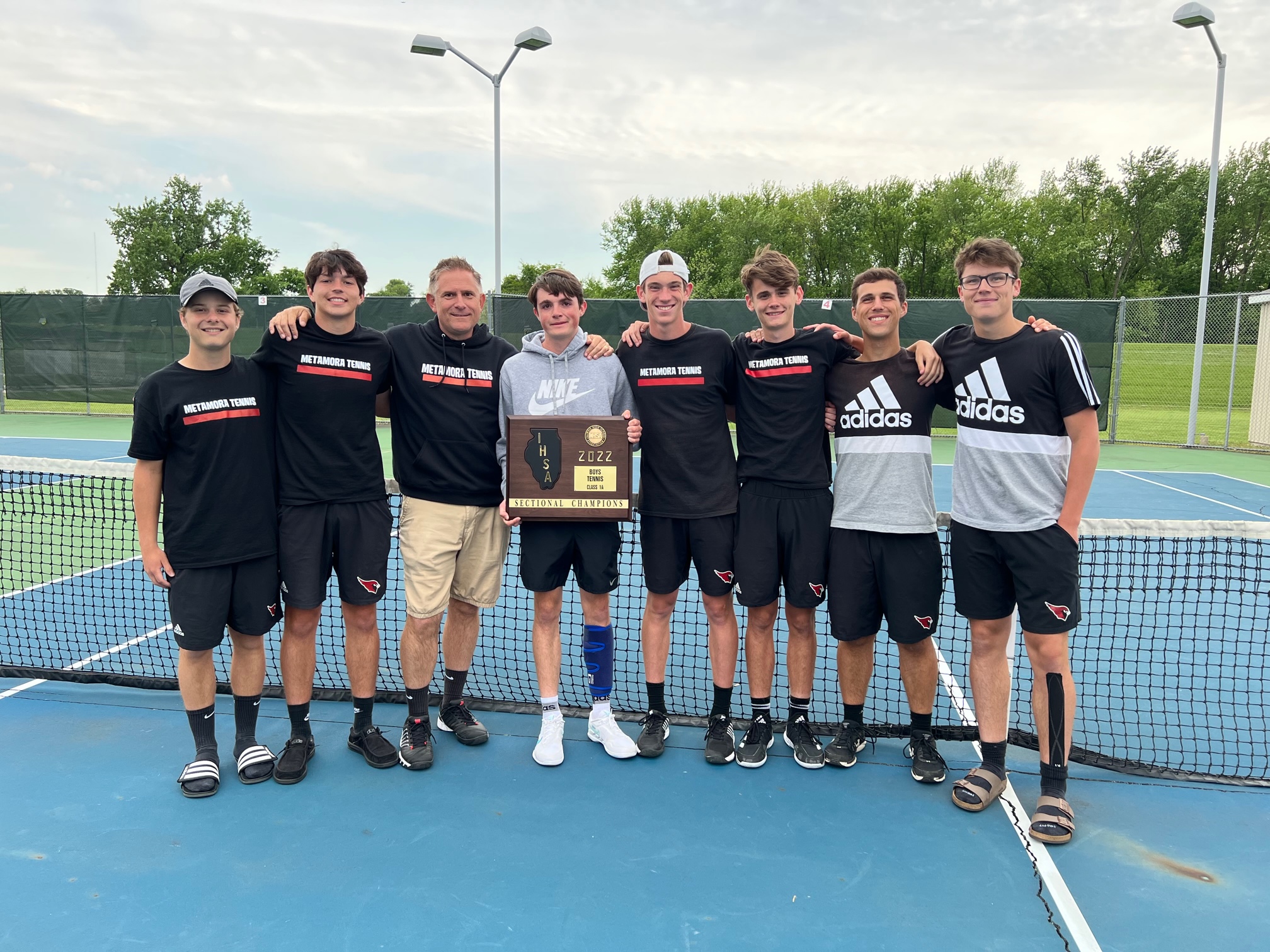 2022 IHSA Sectional Champions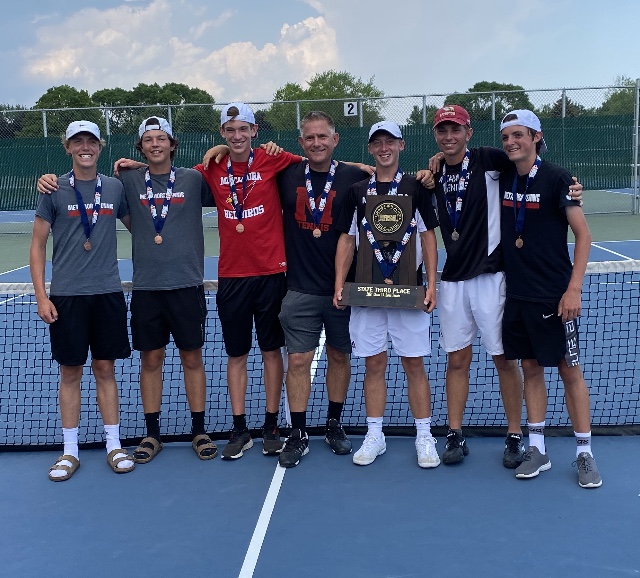 2021 3rd Place - State Meet
Boys tennis is offered each spring. MTHS features both a varsity and a frosh / soph squad. Practice begins Monday, February 27, 2023 and runs through May 27, 2023.
For varsity and frosh / soph players, the main cost includes any clothing beyond the team issued clothing. In order to become involved in the tennis program at MTHS, contact Coach Willard at kwillard@mths.us
If you are interested in more information on the MTHS tennis program, please click on the team web page link above. On our team web site, you will find more information than you can possibly imagine about tennis at Metamora High School.
In the last twenty years, our varsity tennis program has won thirty-eight combined singles, doubles, and team IHSA Sectional titles and fifty singles, doubles, and team Mid-Illini titles.
We like to work hard, have fun, and be very successful.