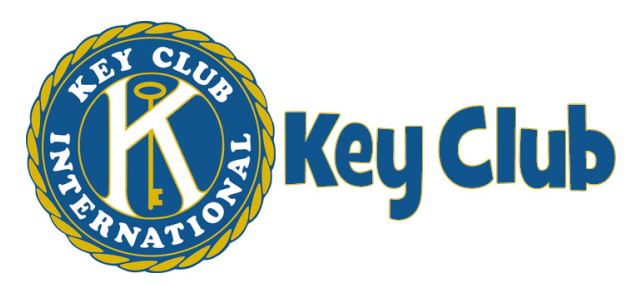 What is Key Club?
Key Club International is a high school organization sponsored by Kiwanis International. Members of Key Club perform acts of service in their communities (for example, cleaning up parks, collecting clothing, organizing food drives, helping nonprofit organizations with fundraising activities. etc.). Members learn leadership skills by running meetings and planning projects.
How Do You Become a Member?
At the beginning of each school year, every prospective member must fill out a membership form and pay $20 dues. The deadline for joining Key Club is Nov. 1. (This deadline is necessary because a portion of the dues is owed to the national organization and must be paid by that organization's deadline.) The membership form and dues must be submitted EACH year by the deadline for that year. Anyone who becomes a member needs to join the Key Club Google Classroom in order to receive the notices about volunteer opportunities (see the Key Club sponsor for the Google Classroom code). Anyone who was a member in a previous year but who does not submit the form and pay dues by the deadline of the current year will no longer receive notifications about volunteer opportunities.
How Does a Member Report Volunteer Hours?
In the Key Club Google Classroom, click on Classwork then on Report Key Club Hours. Hours should be reported within one month of the event. Hours earned by repeating the same activity multiple times per month (for example, babysitting during church services) may be submitted together at the end of the month instead of submitting those hours each individual time the activity occurs.
How Does a Member Check Accumulated Volunteer Hours?
In the Key Club Google Classroom, click on Classwork then on Check Key Club Hours. If dues have been paid for the current year, the member's name is in red on the spreadsheet.
What Kind of Service Can Be Submitted for Credit?
Volunteering that is done on your own for no compensation (for example, mowing an elderly neighbor's yard but accepting no payment for it).

Volunteer opportunities made available in the Key Club Google Classroom.

Hours earned through another organization, such as NHS, sports, your church, etc. (again--there must be no reward for the help).

Hours that you volunteer during the school day (for example, as an office runner, teacher helper, peer helper, etc.). A maximum of 20 hours per semester may be earned. To report these hours, a form (available from the Key Club sponsor) must be completed and turned in at the end of EACH semester. The teacher or office staff for whom you worked must sign the form to verify the hours worked.
What Should NOT Be Submitted?
Activities for which you received compensation (no financial compensation, no school credit, no grade, etc.).

Hours spent helping your immediate family.

Help that is required (for example, helping with the Madrigal Dinner is a class requirement if you're in chorus--those hours cannot be counted as volunteer hours).