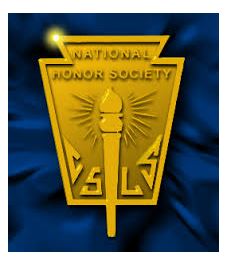 Any student who is a Junior with a minimal 3.8 grade point and Seniors with a minimal 3.7 grade point are candidates for consideration to the National Honor Society (NHS). Final selection is based on the candidates rating in service, character, and leadership. NHS membership is an honor. It is a reflection of a student's motivation, conscientiousness, and diligence. Membership could help in obtaining potential scholarships for college.
Students eligible for membership will be notified by the NHS sponsors by February. This notification letter will also provide further instructions for completing the required application and the application deadline. This is a FIRM deadline.
To maintain membership, students are required to maintain the required GPA and complete community service.