Nick was born and raised in Mt. Prospect Illinois, attending John Hersey High School. It was here he first encountered physics in a formal learning environment, and a passion was born. Nick initially attended the New Mexico Institute of Mining and Technology, majoring in physics, but transferred to the University of Illinois at Champaign-Urbana in his sophomore year. Nick graduated in May of 2014 with a Bachelor of Science in Physics with a minor in secondary education.
After graduating, he took his first job teaching physics, physical science and chemistry at Manual Academy in Peoria, a post he kept for 3 years. Following this tenure, Nick taught AP physics 1 and chemistry for one year at Pekin Community High School. Nick joined the Metamora family in fall of 2018 to take on the role of teaching physics.
Nick and his wife (who teaches band at Metamora Community High School) live in Peoria. Nick continues to stay involved in music in his community, playing percussion in the Peoria Brass Choir, and working with Metamora's marching band program.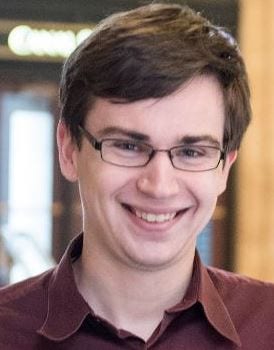 -AP Physics 1
-AP Physics 2
-AP Physics C (Mechanics)
-AP Physics C (Electricity & Magnetism)
Paper organization system

Pencils, pens, hi-lighters (if desired)

Notebook for personal notes

Calculator

Straight edge (ruler, ID, etc)

Headphones