Today was "Anything But a Backpack Day" and some students got super creative with what that meant!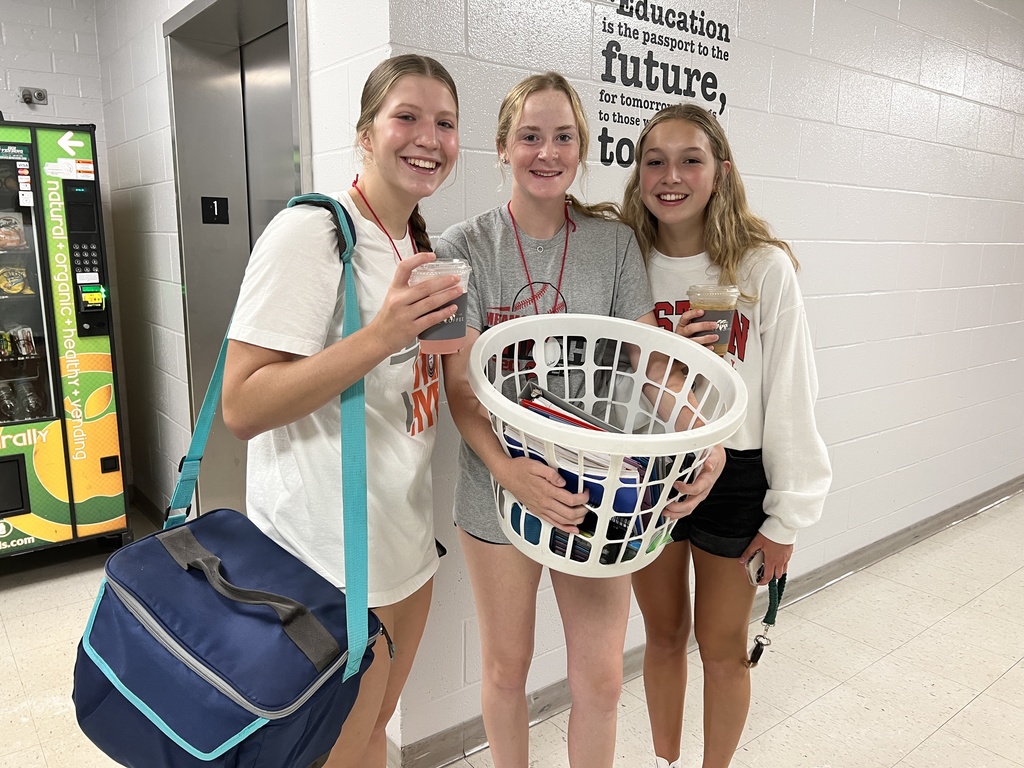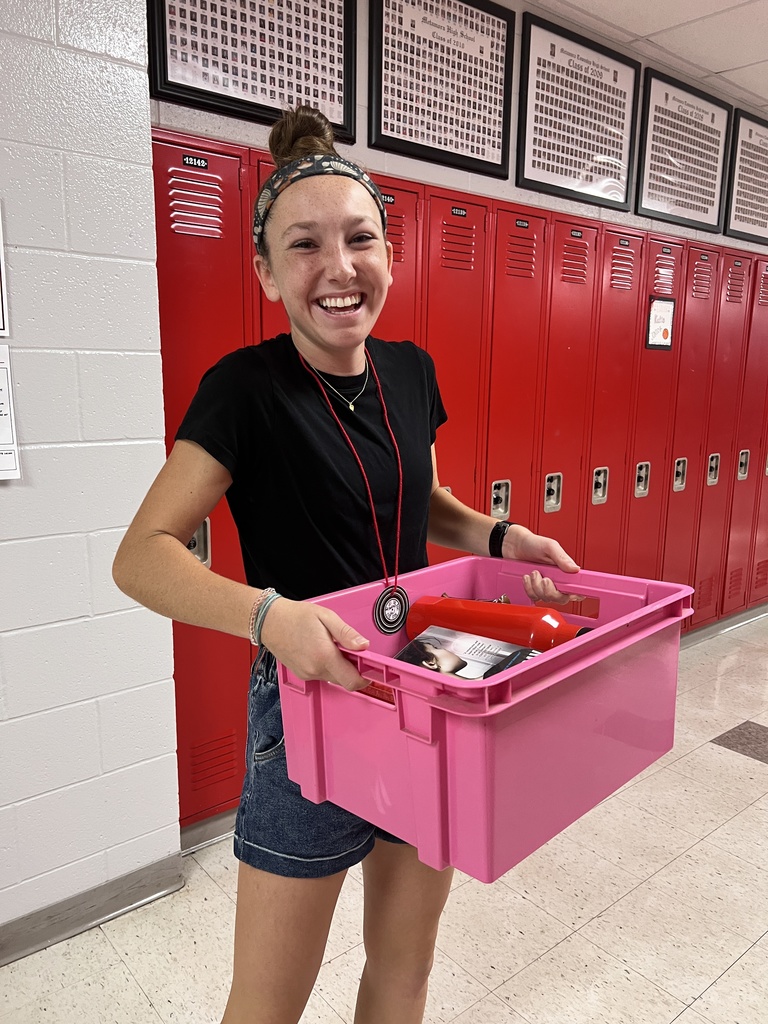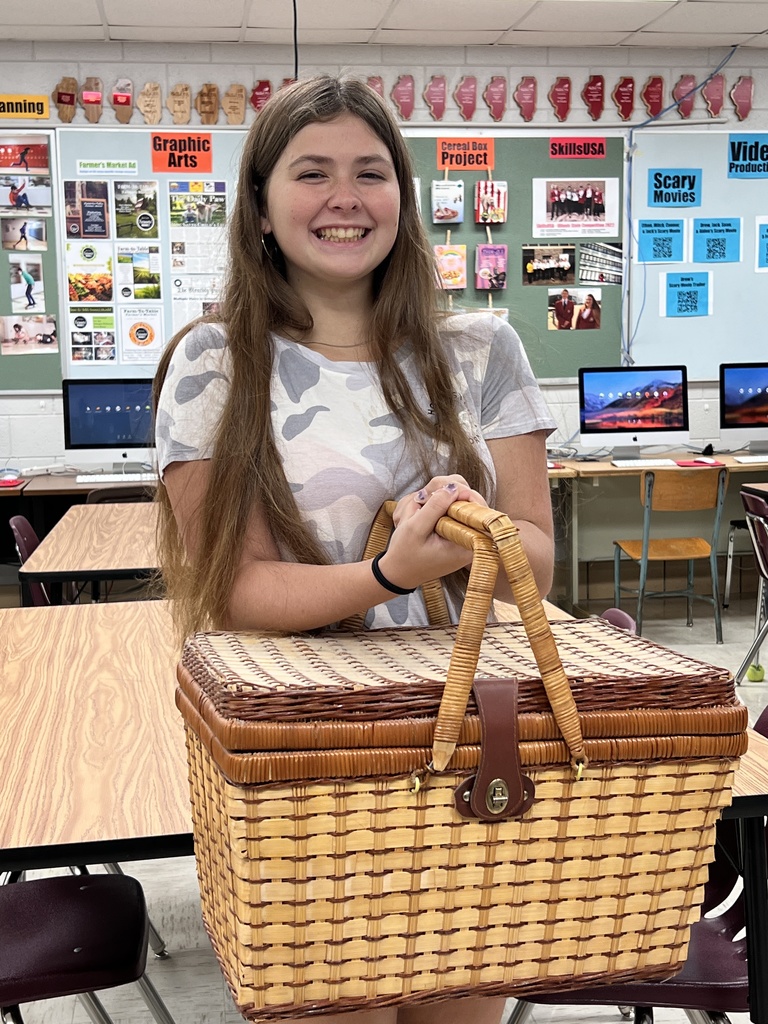 Homecoming bonfire and tug-o-war games. What a fun night!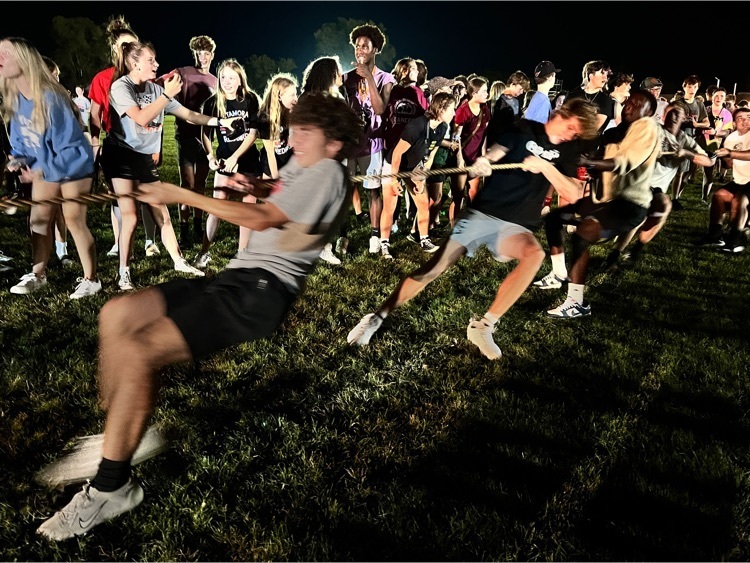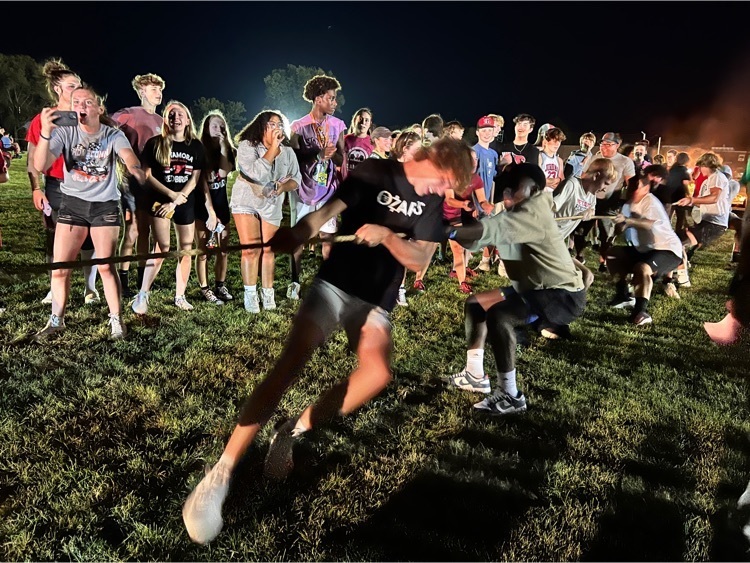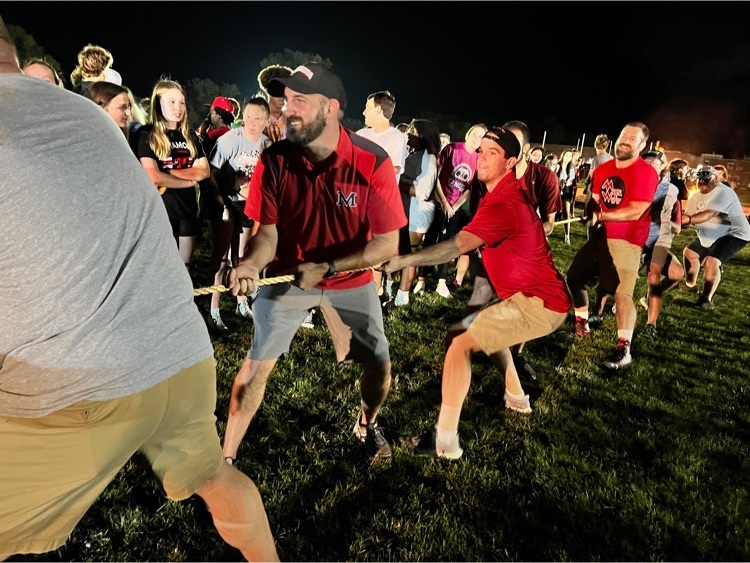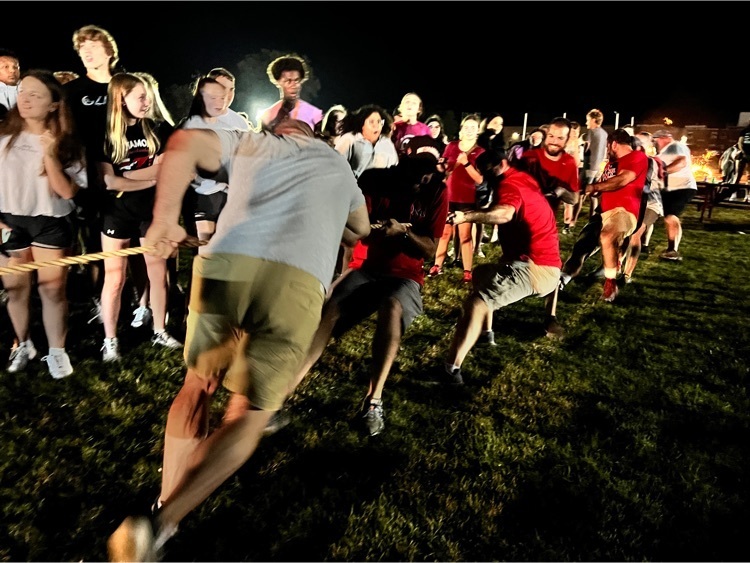 Homecoming bonfire and tug-o-war games. What a fun night!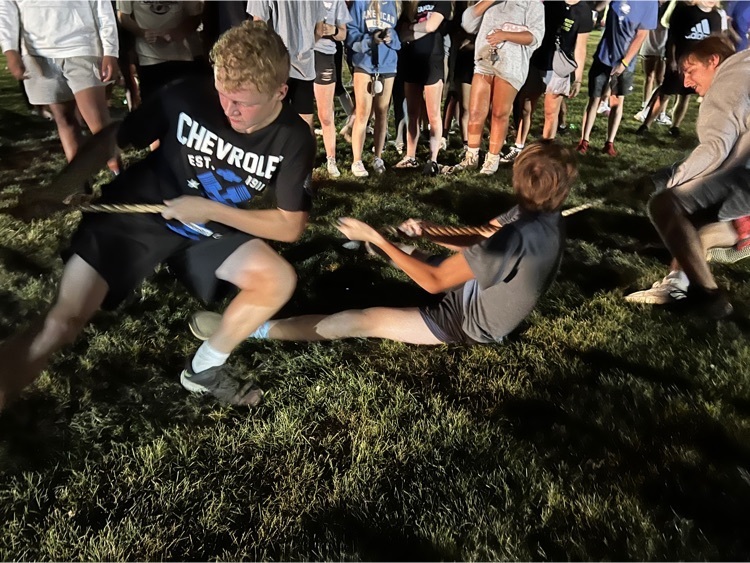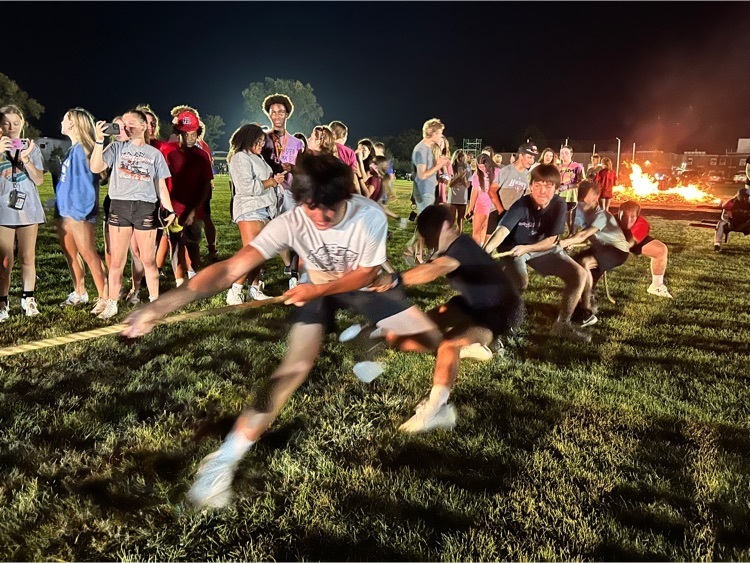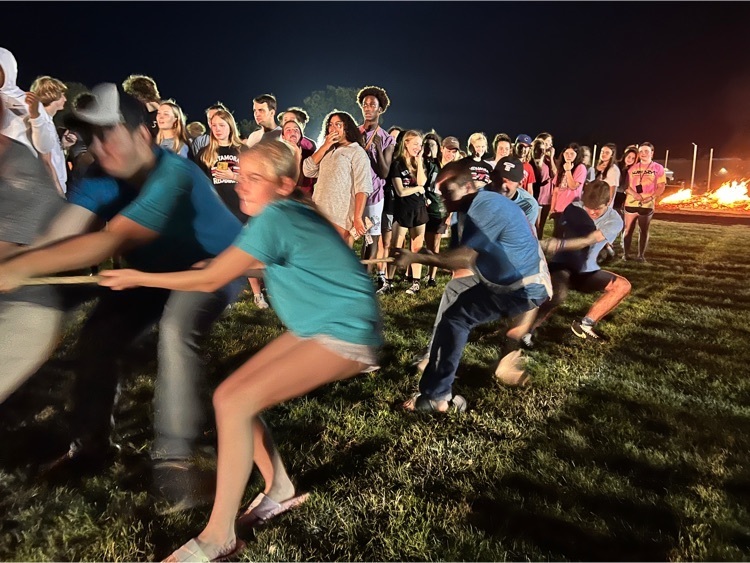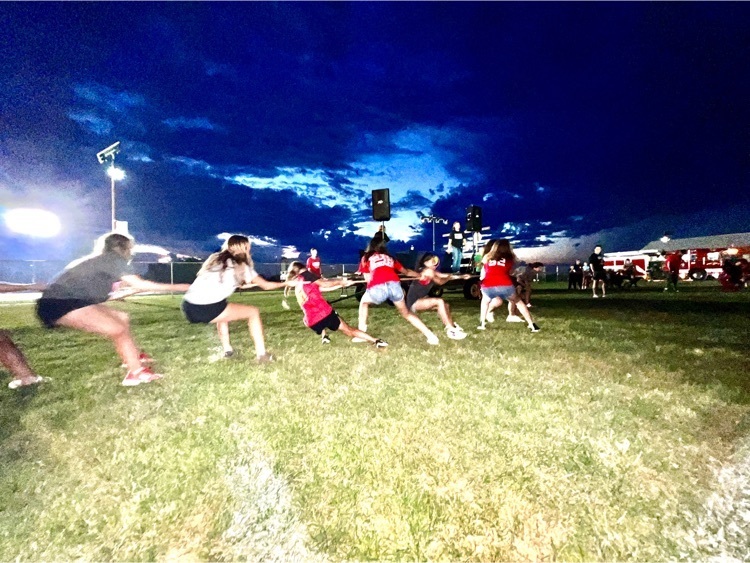 Enjoying the bon fire! Great start to Homecoming week.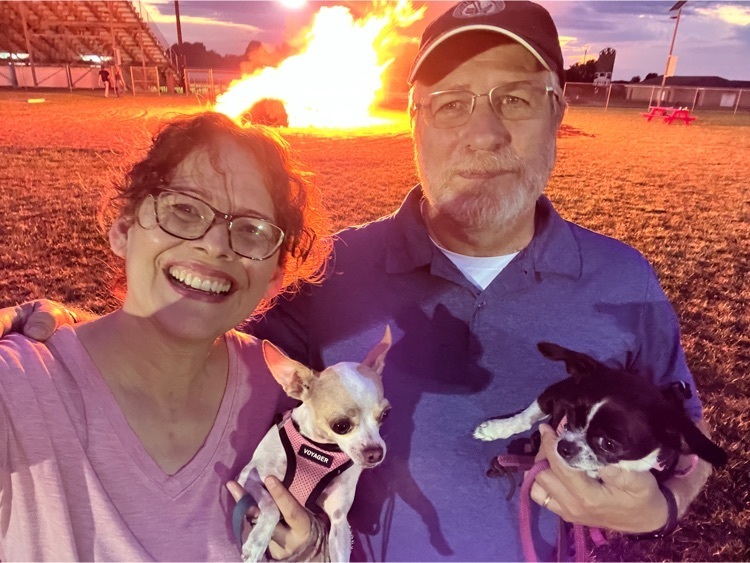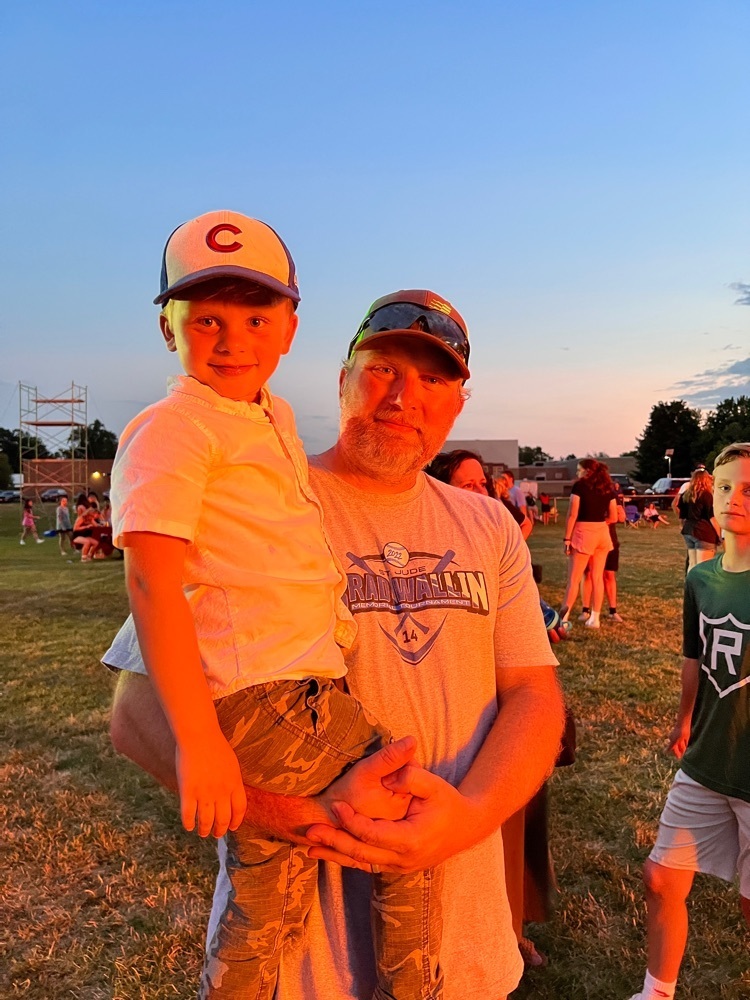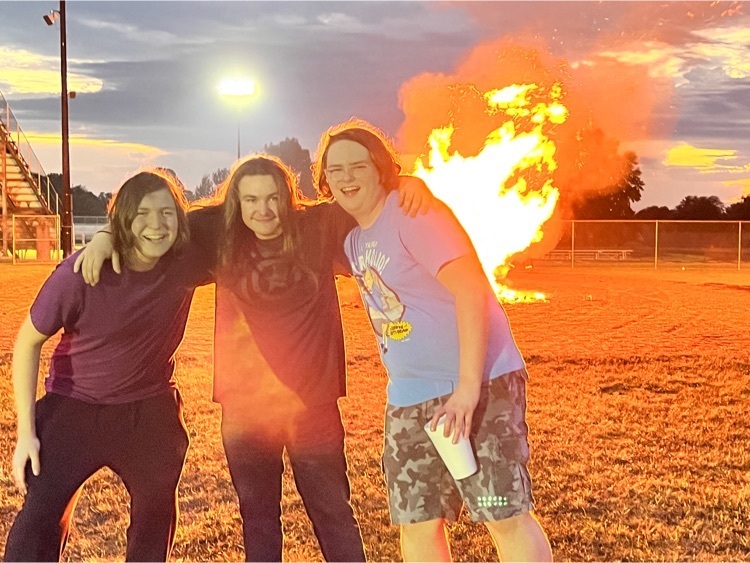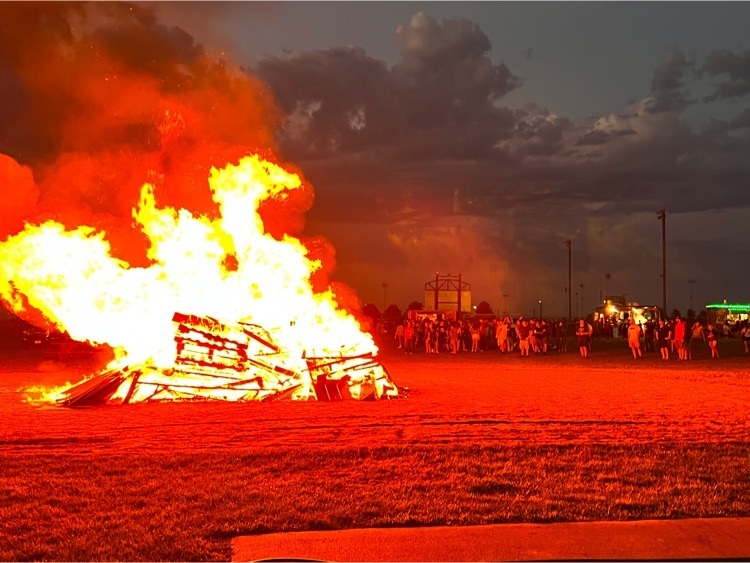 Due to impending weather, the bonfire time has shifted to ensure everyone can enjoy the food and fun while getting home safely. The bonfire will still take place outside, but the time will now be from 5:00 PM to 8:00 PM. The bonfire will be lit at 7:00 PM, and homecoming attendants will be announced at 7:15 PM. Food trucks, inflatables, and games will still be provided. We are looking forward to seeing everyone this evening starting at 5:00 PM. We hope to see you tonight!

Homecoming door decorations are underway! In the English hallway, we go big or go home(coming)...haha!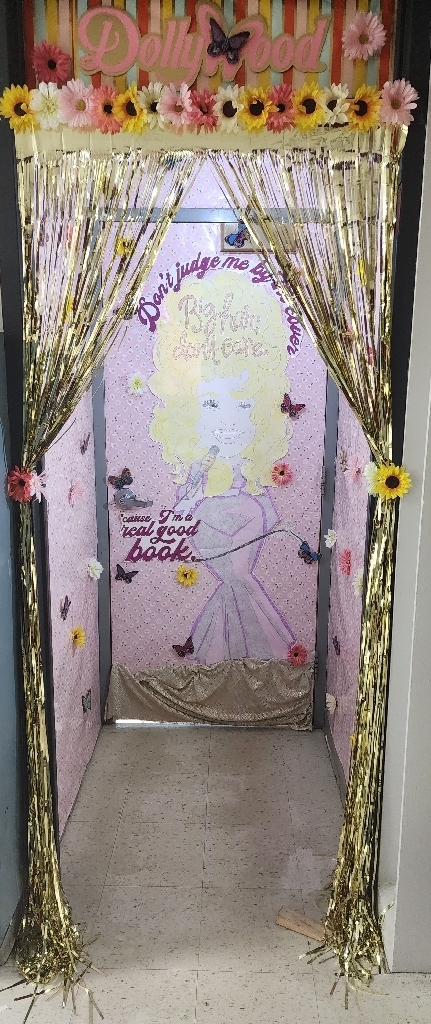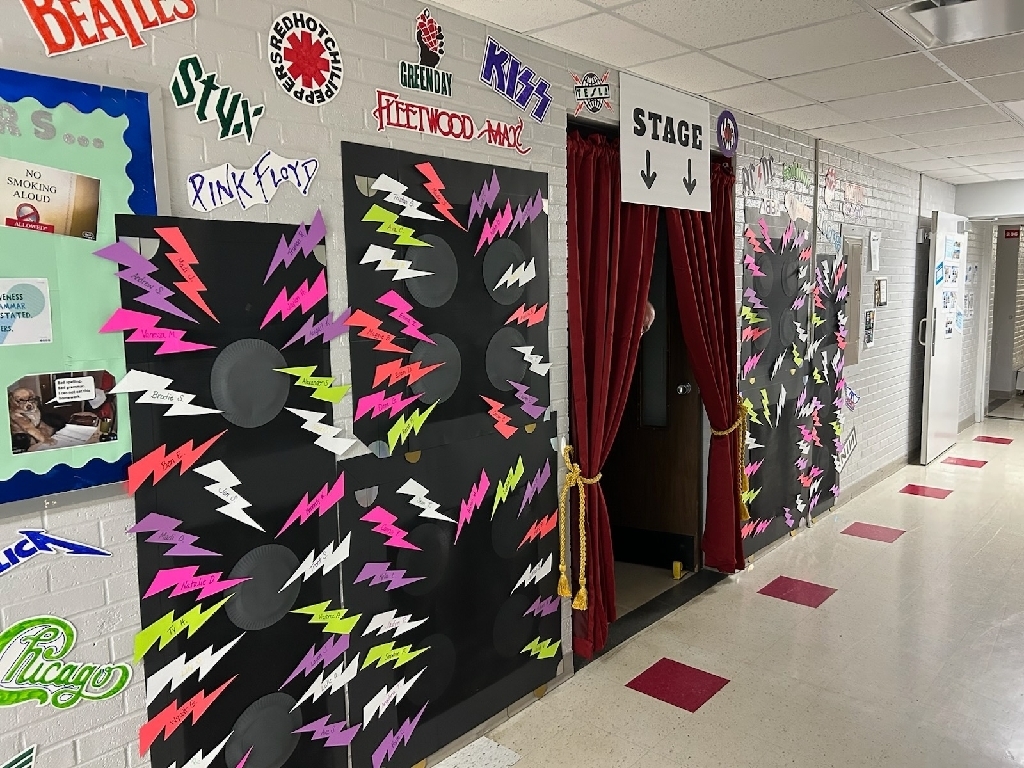 Introduction to Fine Arts students walked to the square Friday to discuss the four parts of a critique using a well known sculpture depicting an important story from Metamora's history.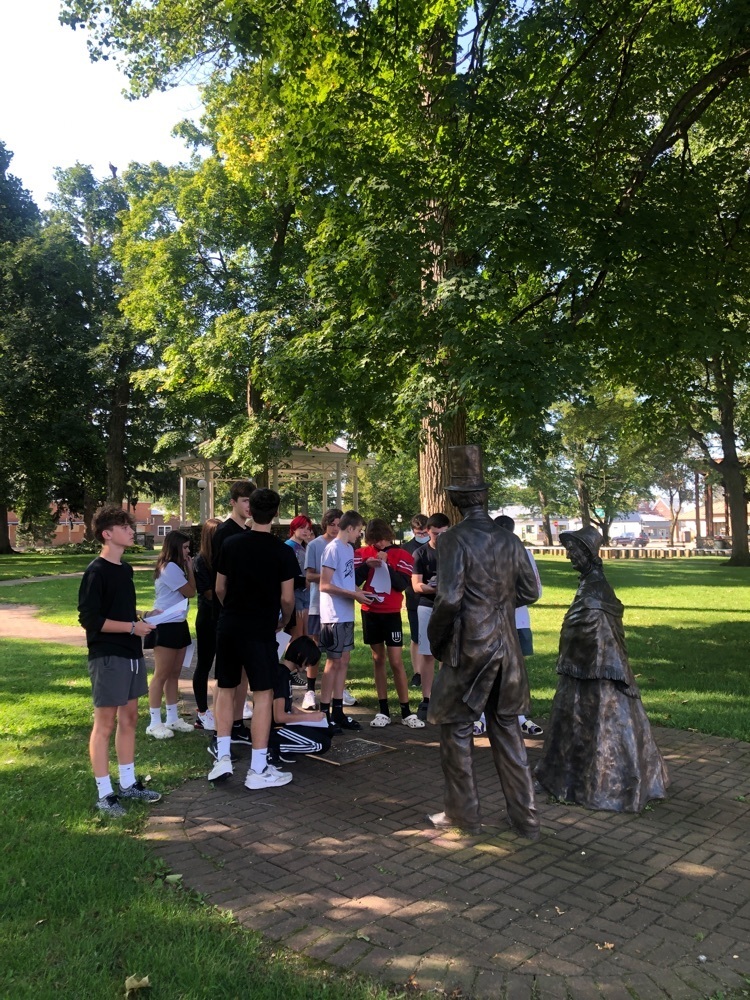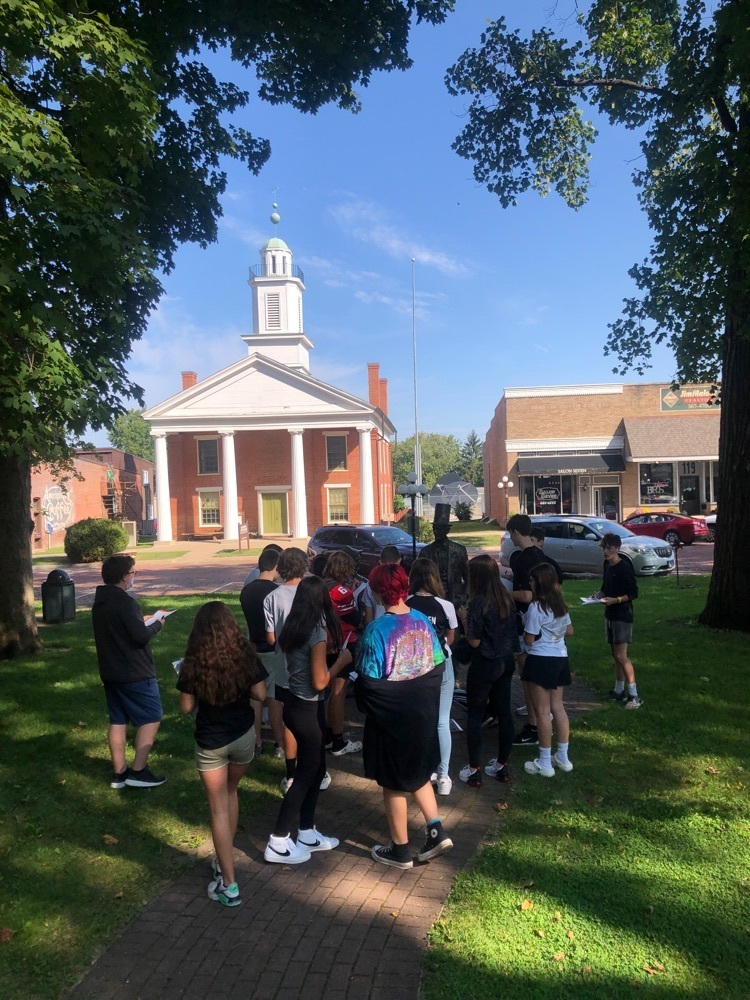 MTHS agriculture students participating in Illinois Central College agricultural immersion activities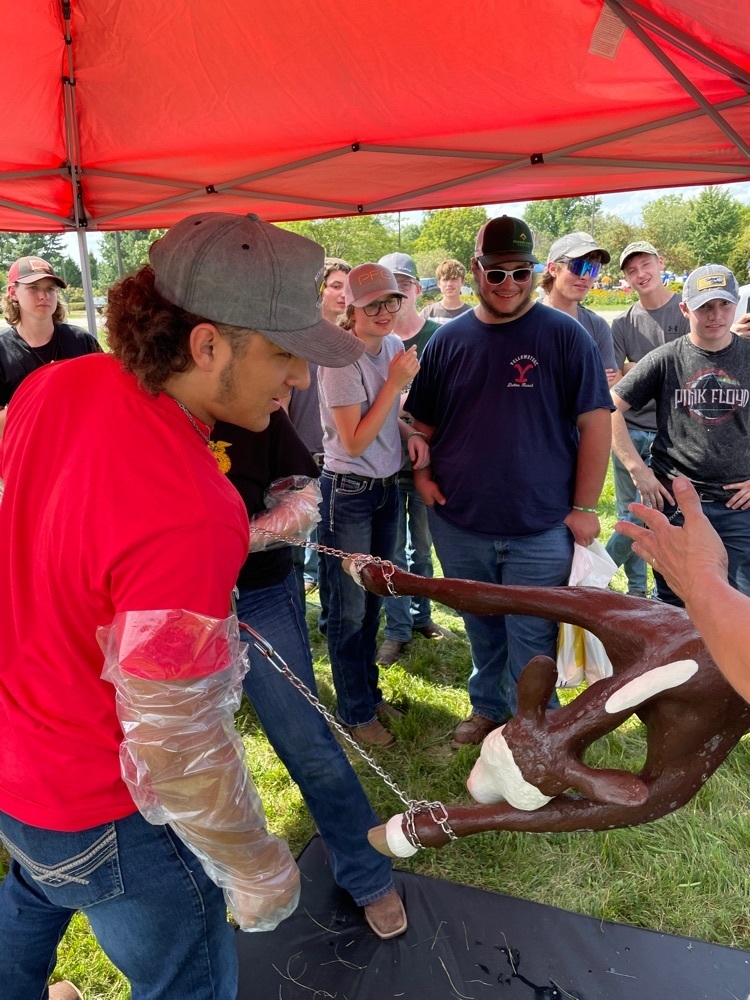 Students in honors English II are thoroughly enjoying Stephen King's work, "Sorry, Right Number," a teleplay with a huge twist!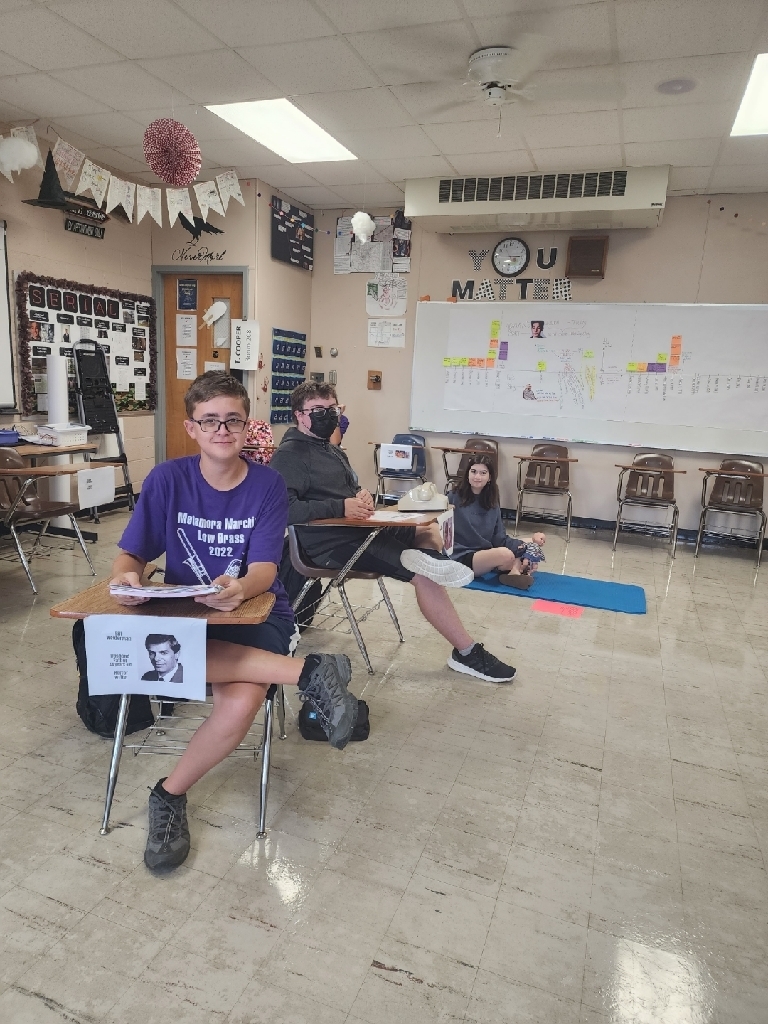 Students in Mr. Morris's, Mrs. Lange's and Mrs. Cooper's senior English have been listening to the most-downloaded podcast, "The Case Against Adnan Syed." As luck would have it, yesterday the prosecution suggested Mr. Syed be released and his conviction vacated. After hearing this news, they were...well, excited and shocked! Learning about the justice system can be fun!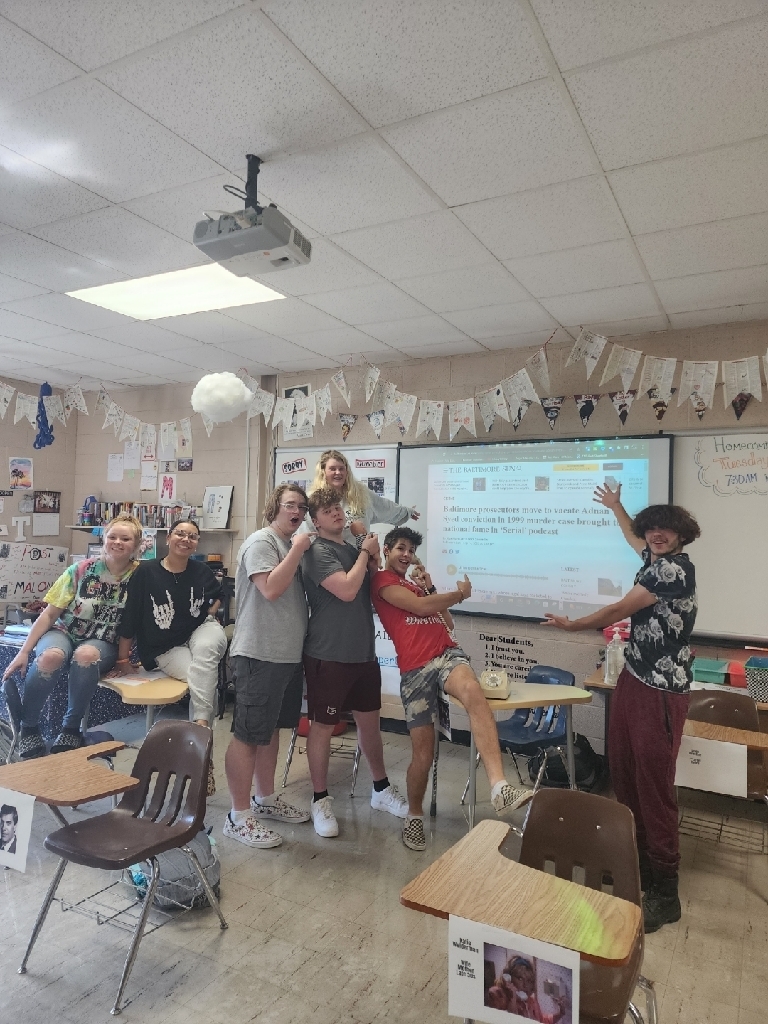 Digital Imaging students are learning what all the little pictures on the top of their cameras do.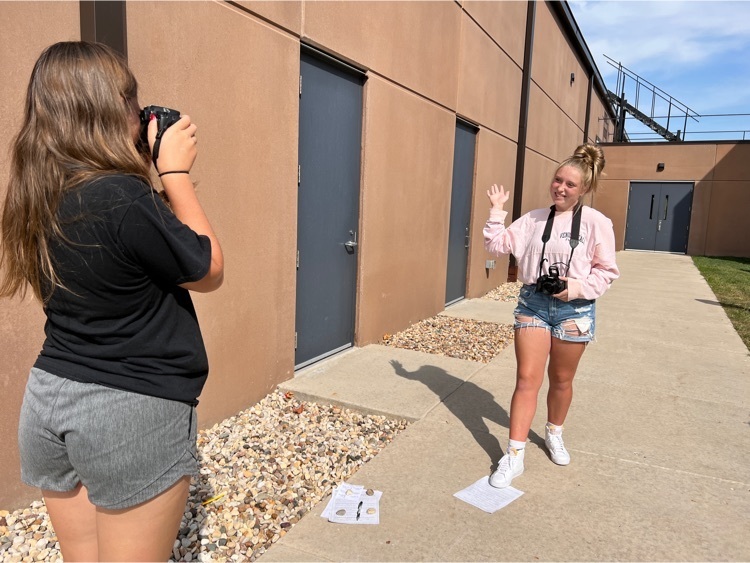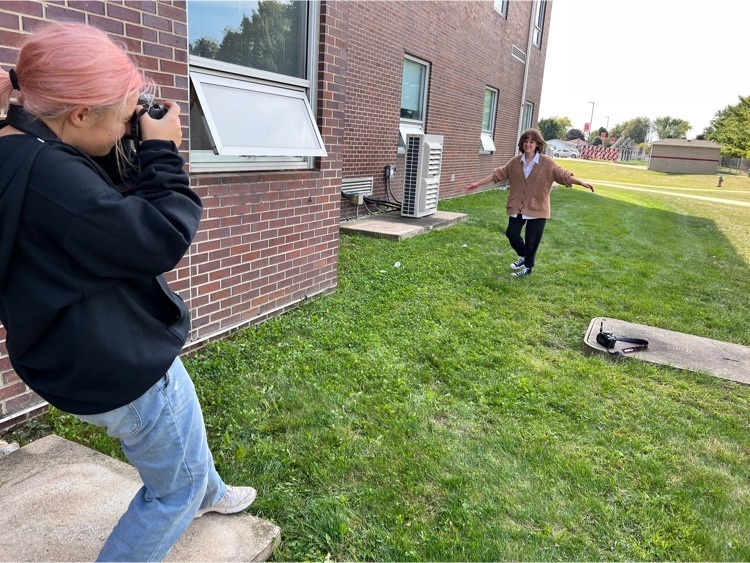 Video Production students took advantage of the beautiful day to begin recording video clips for their Composition Project.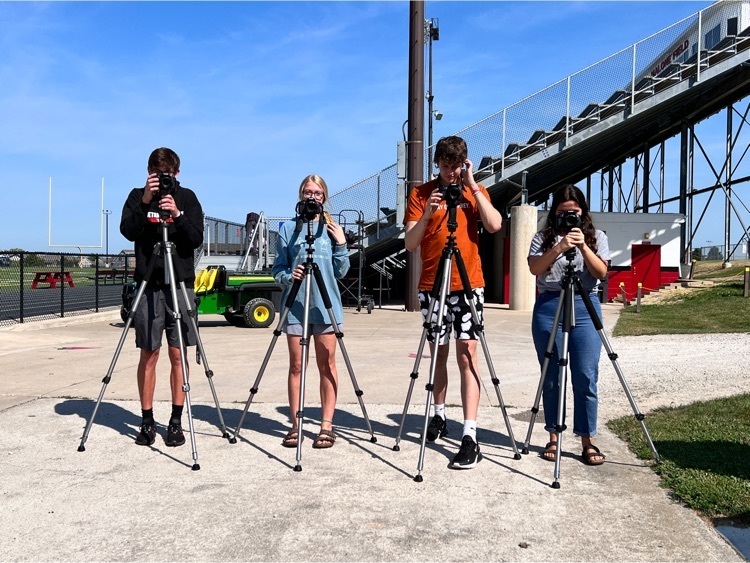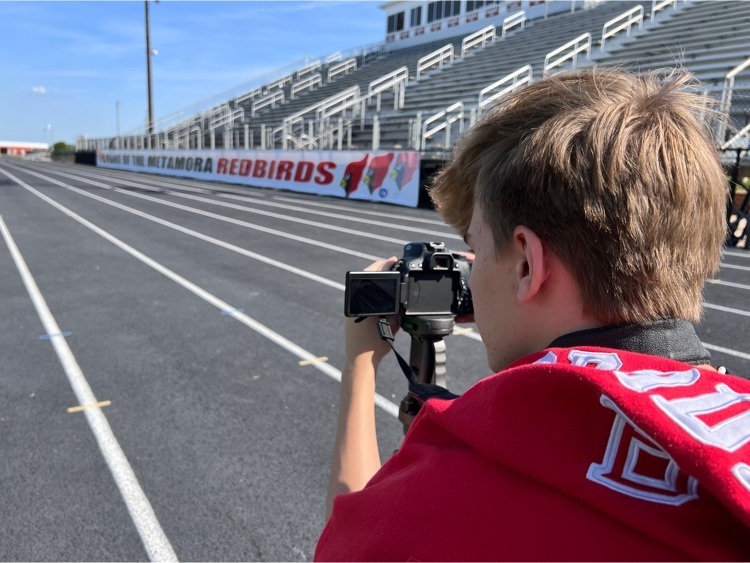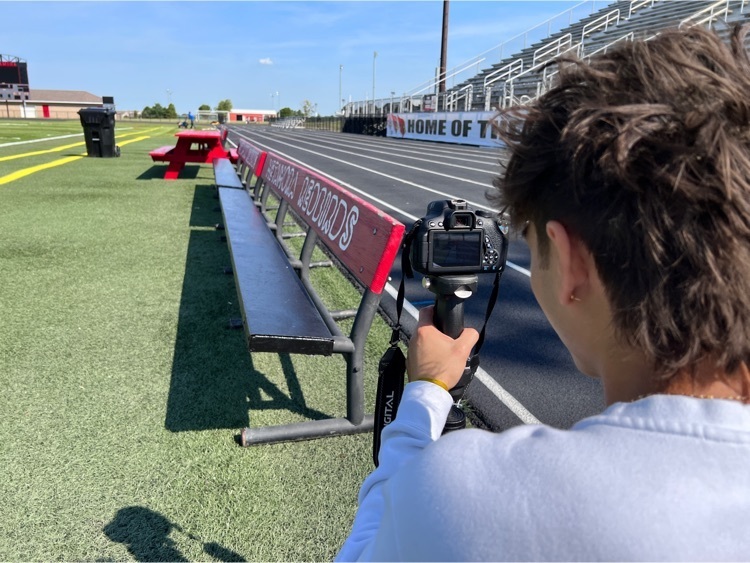 Our amazing Redbird Buddies getting ready for the HoCo parade next week!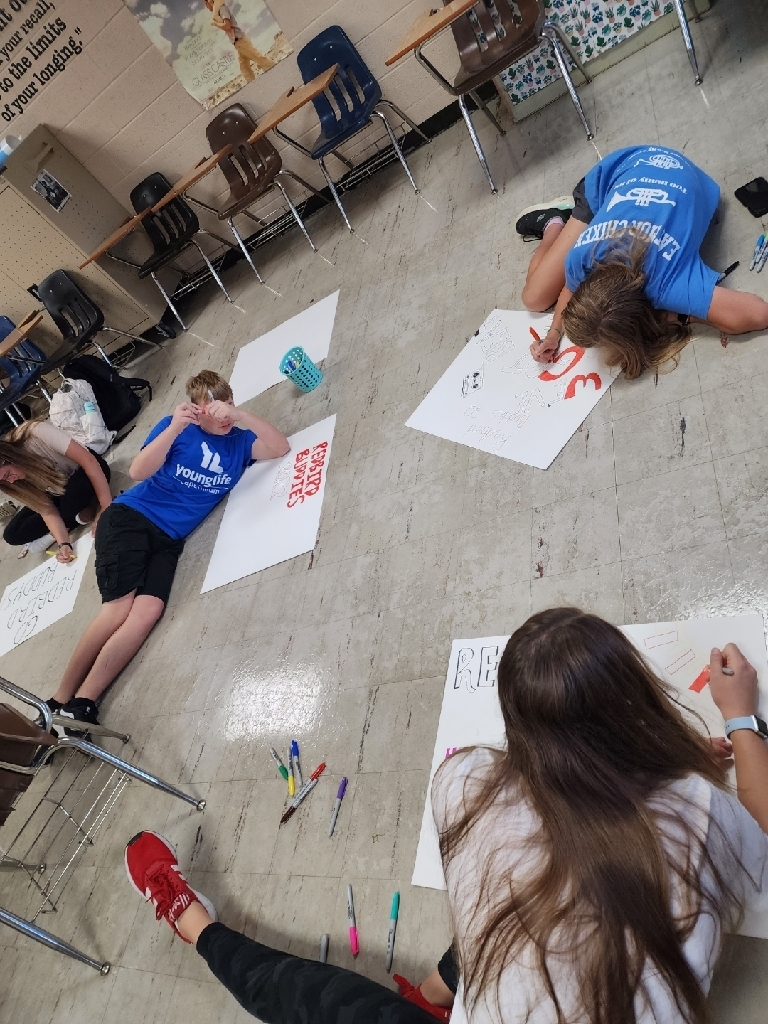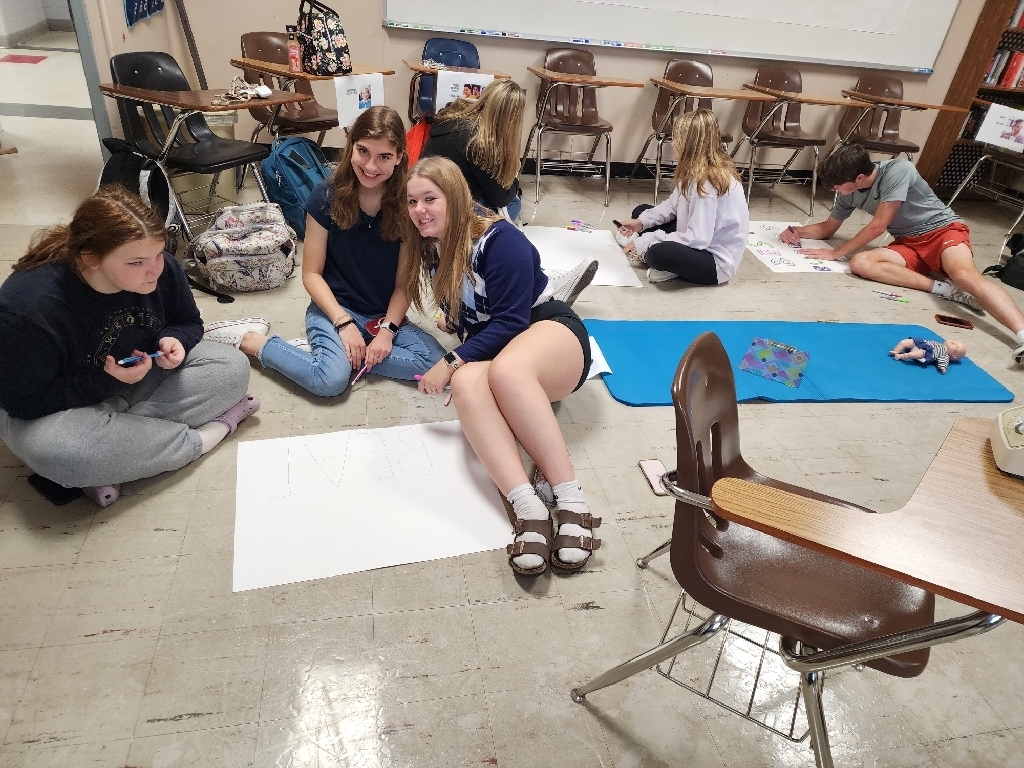 Spanish 3 watched the award winning short "Oktapodi" and discussed the events in Spanish, making Freeze Frames with scenes from the film.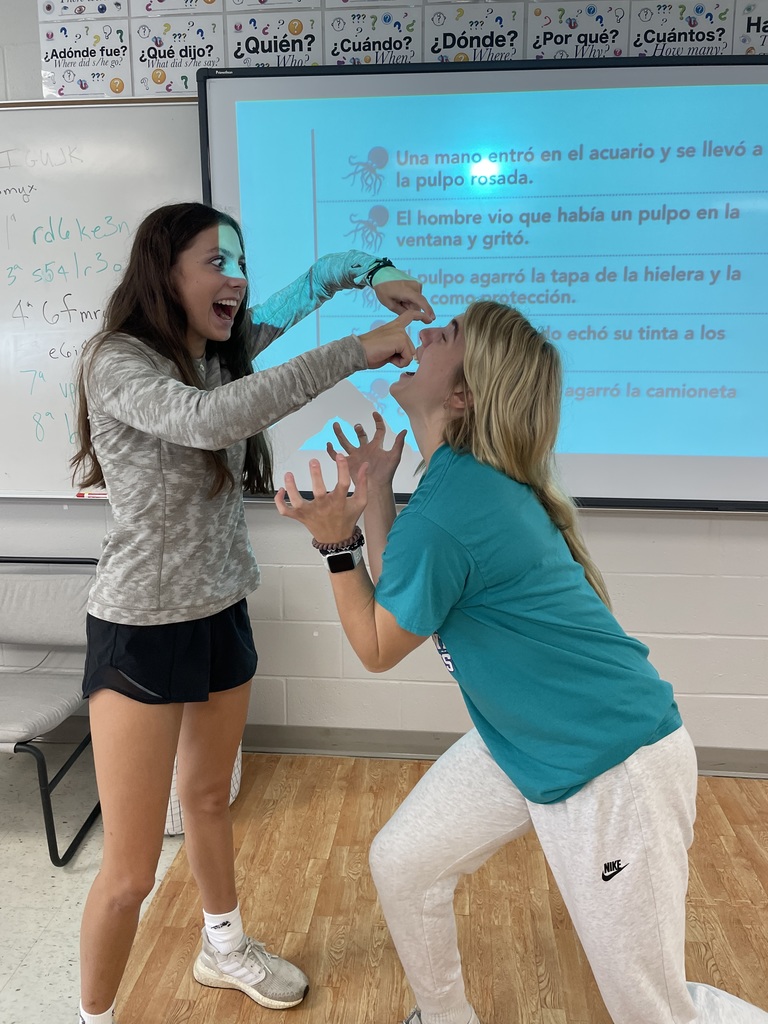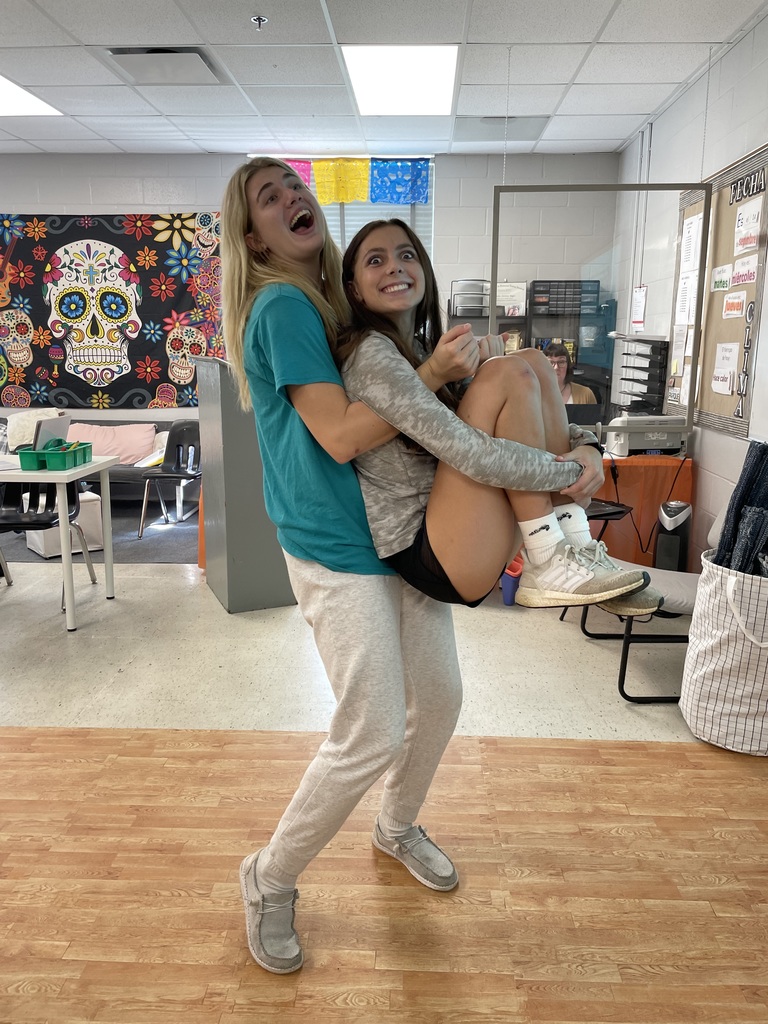 Introduction to Fine Art students experiment with printmaking this week.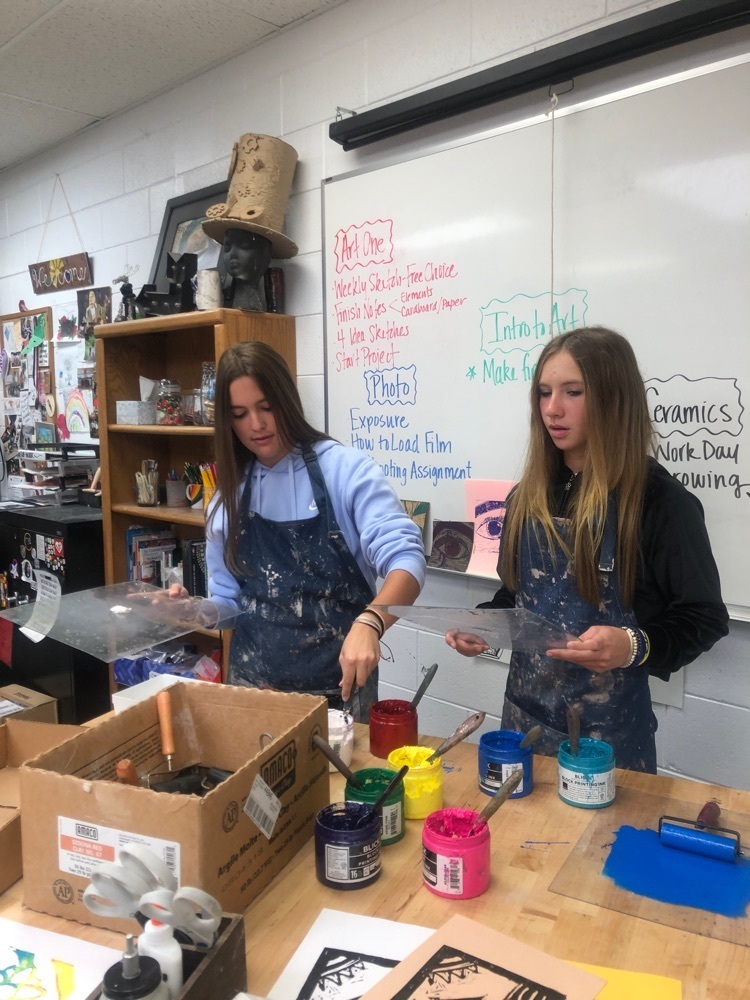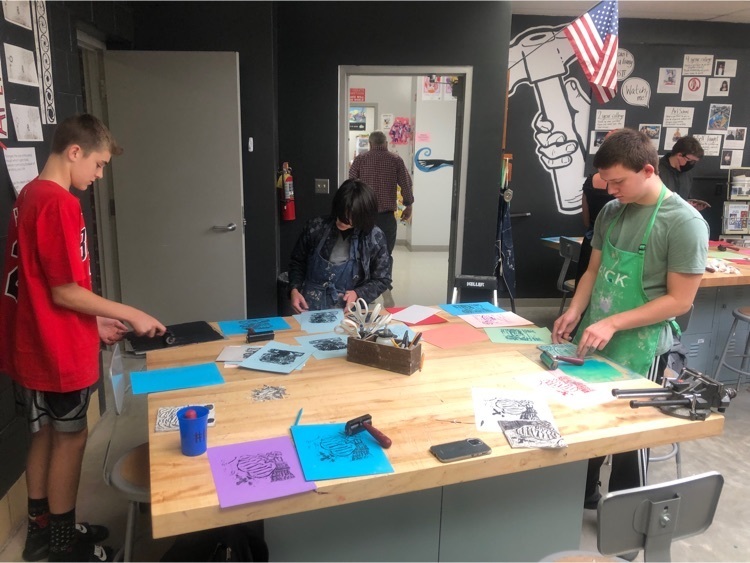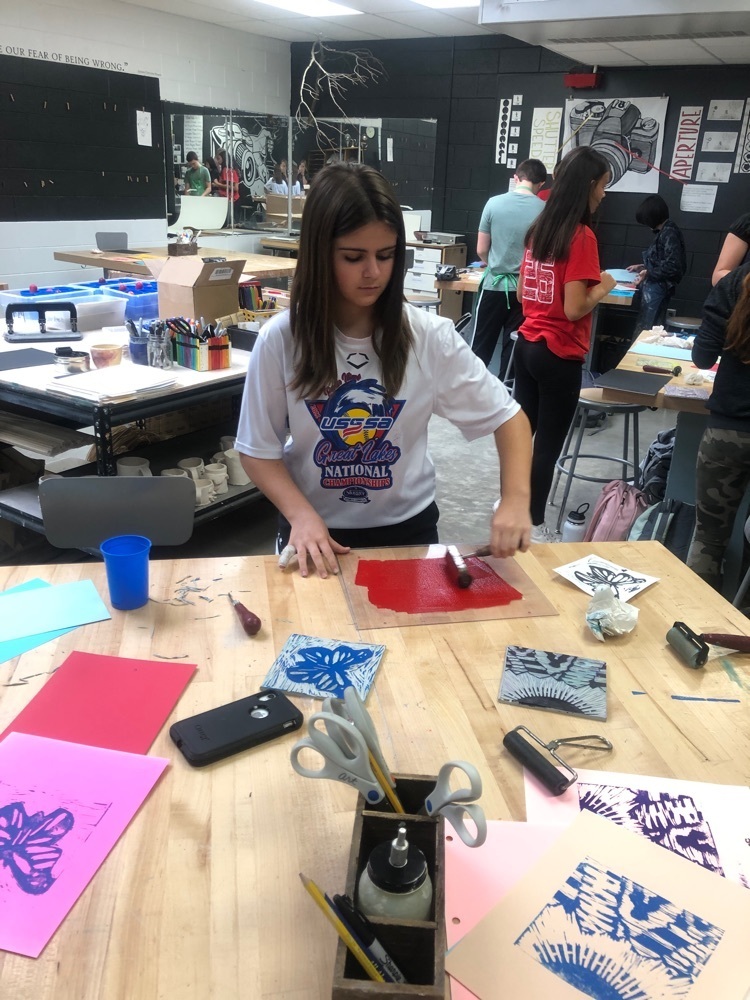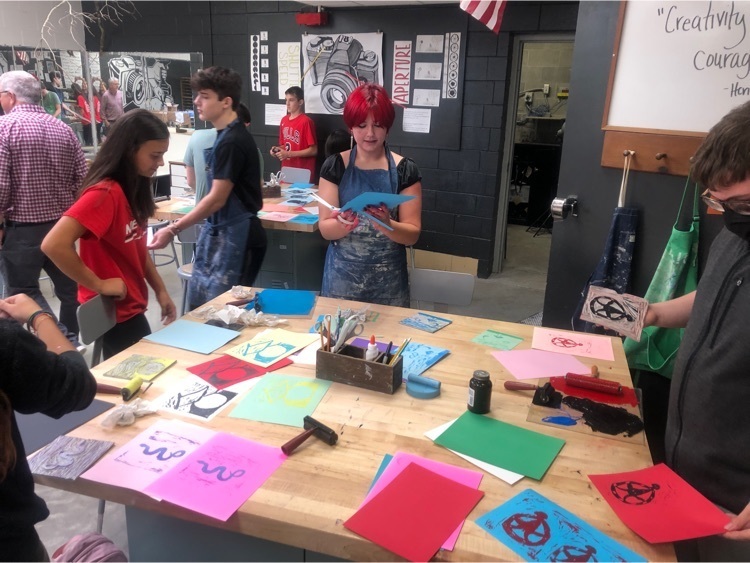 Tennis Ladies victory over Rock island!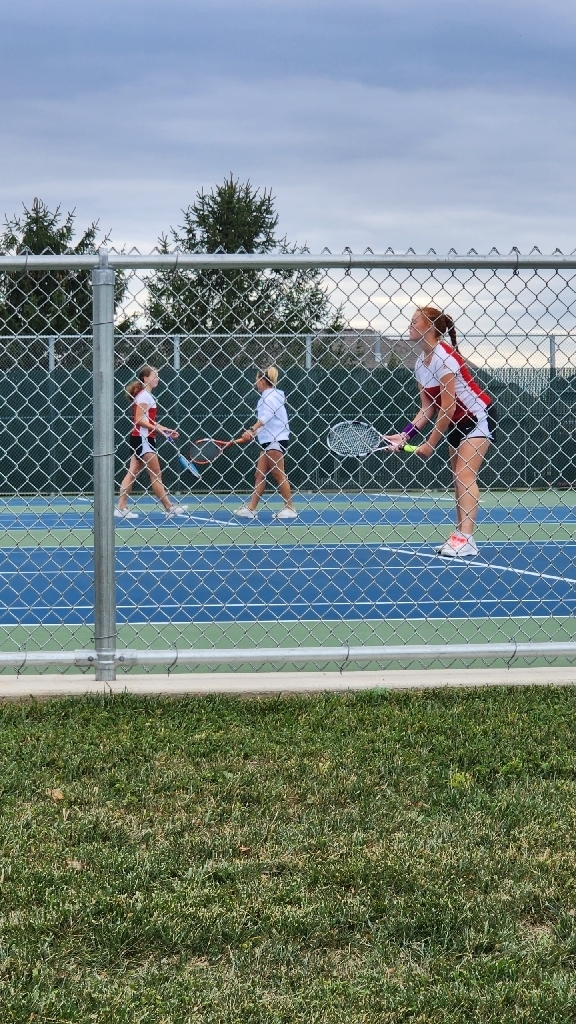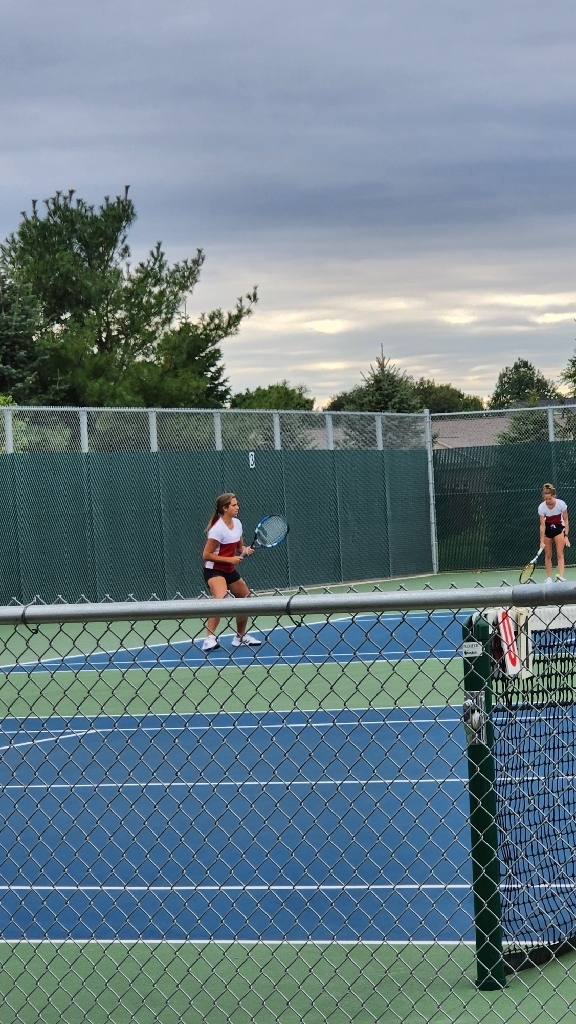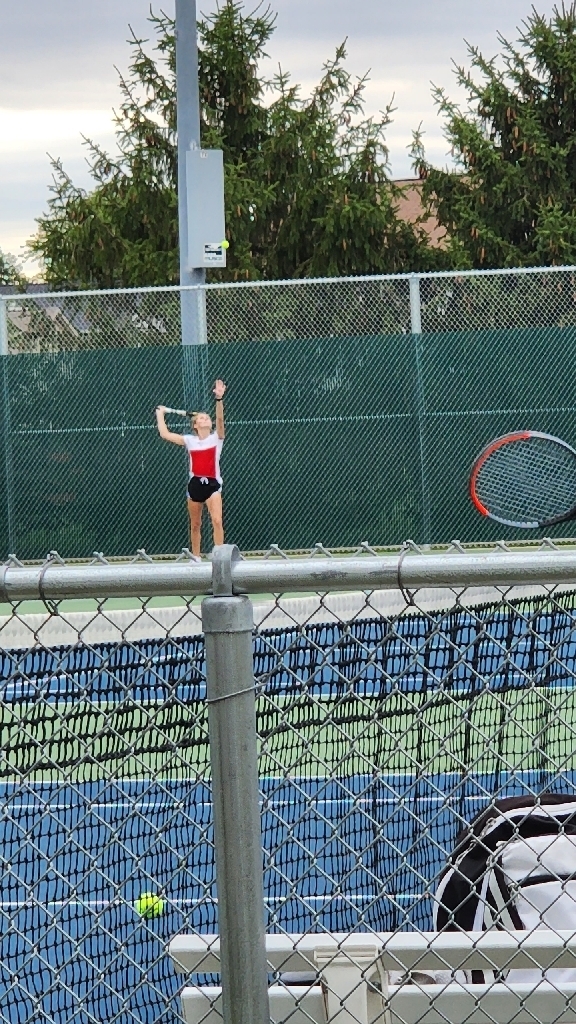 Sophomore homecoming representatives creating works of art for homecoming week. Their theme: 2000s Boy Bands!!!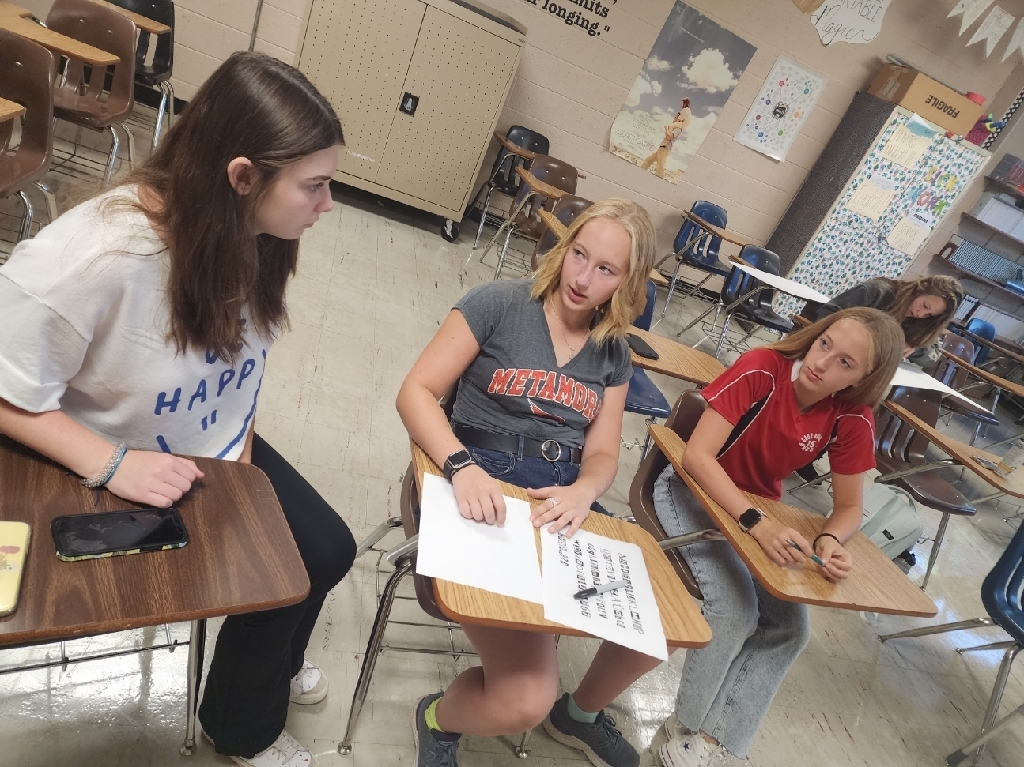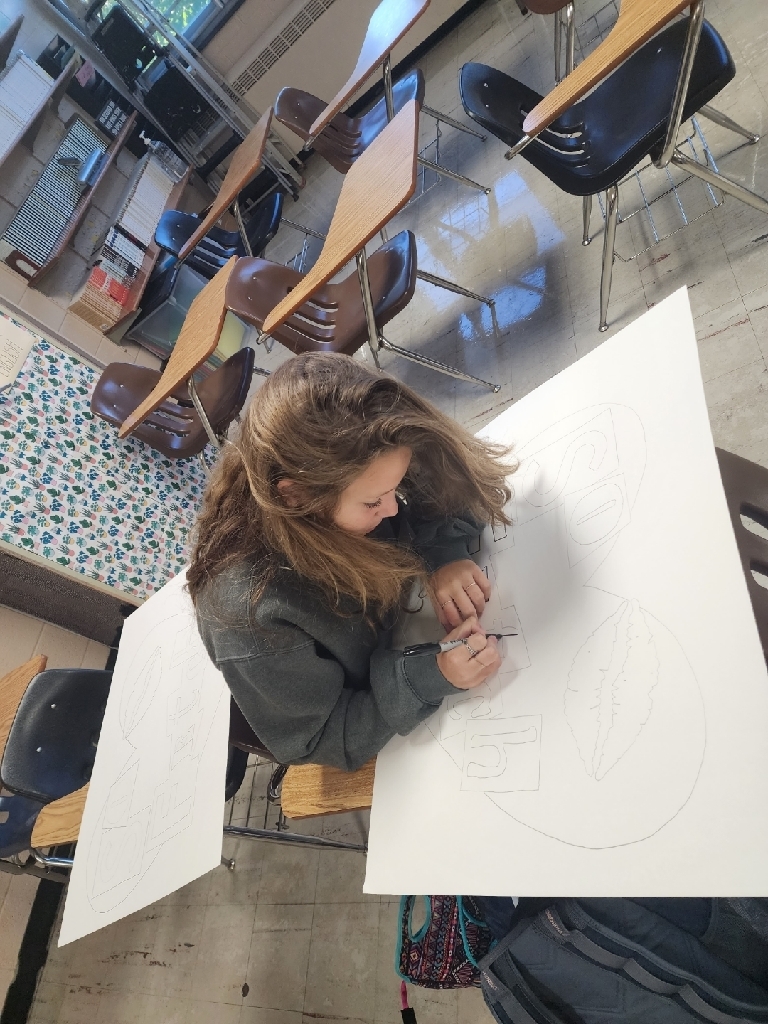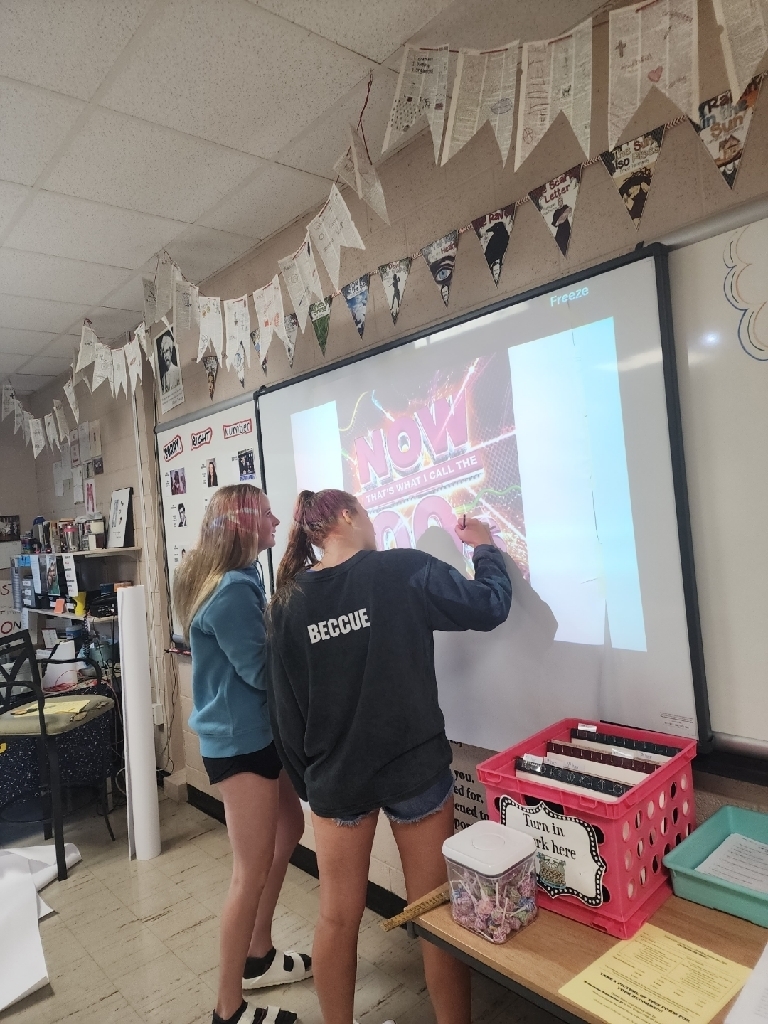 Art Club is getting ready for some HOCO action! Homecoming decoration making in action.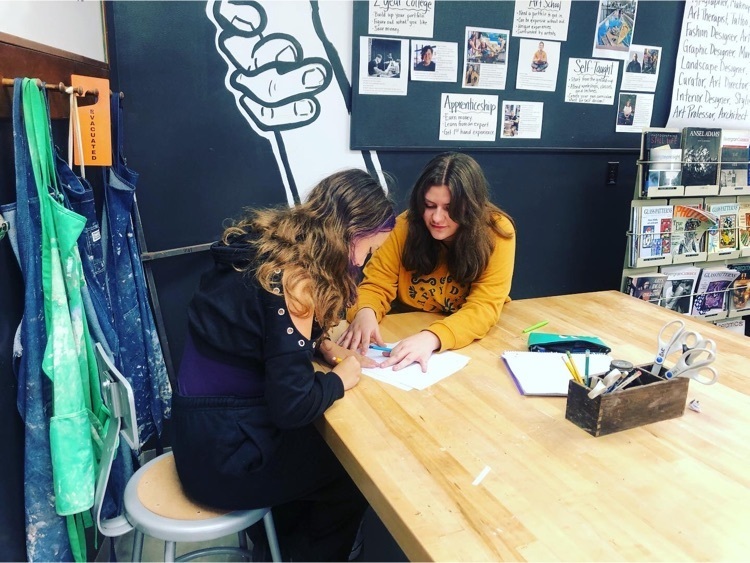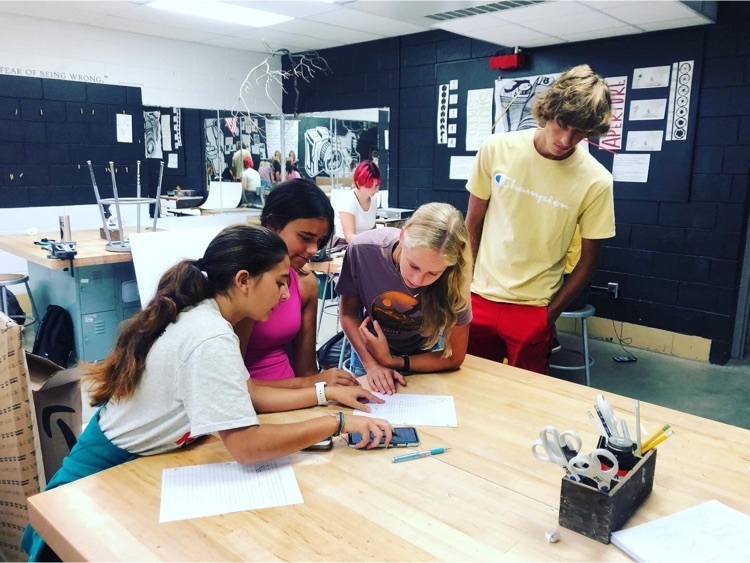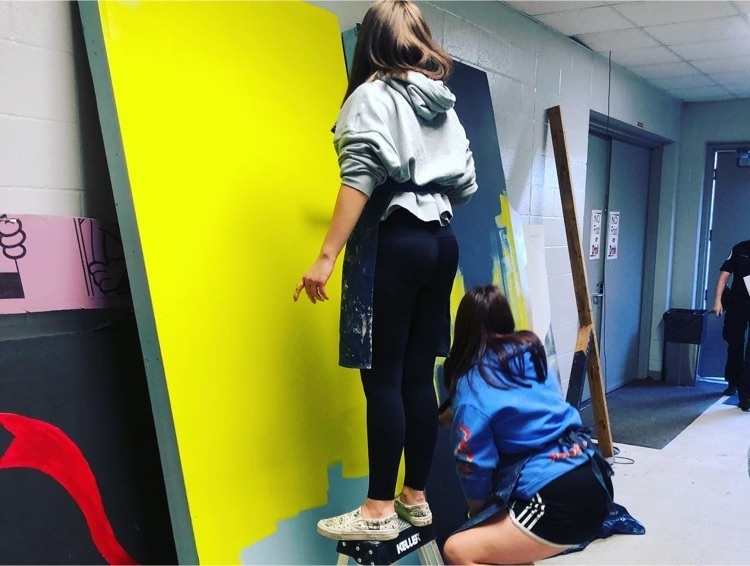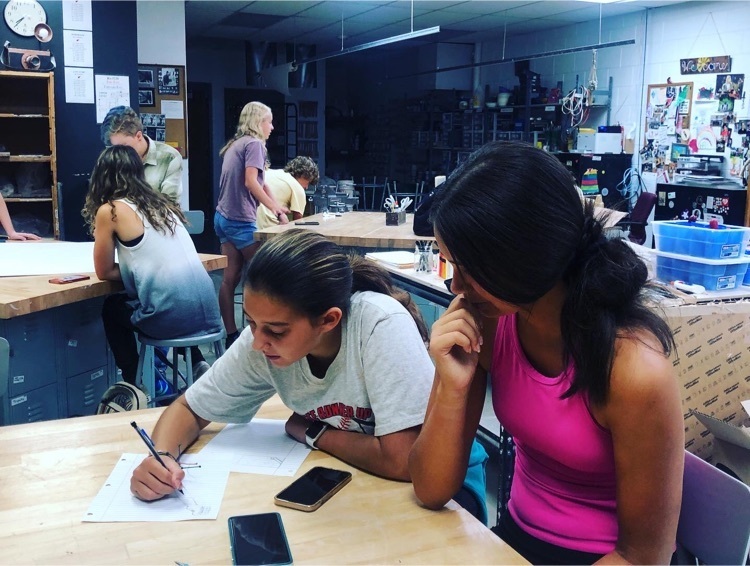 Honors British Literature students transitioned into the Anglo-Saxon unit this week! They spent some time identifying Anglo-Saxon poetic devices in nursery rhymes and then worked to compose their own stanzas of Anglo-Saxon poetry! Countdown to Beowulf: 12 days!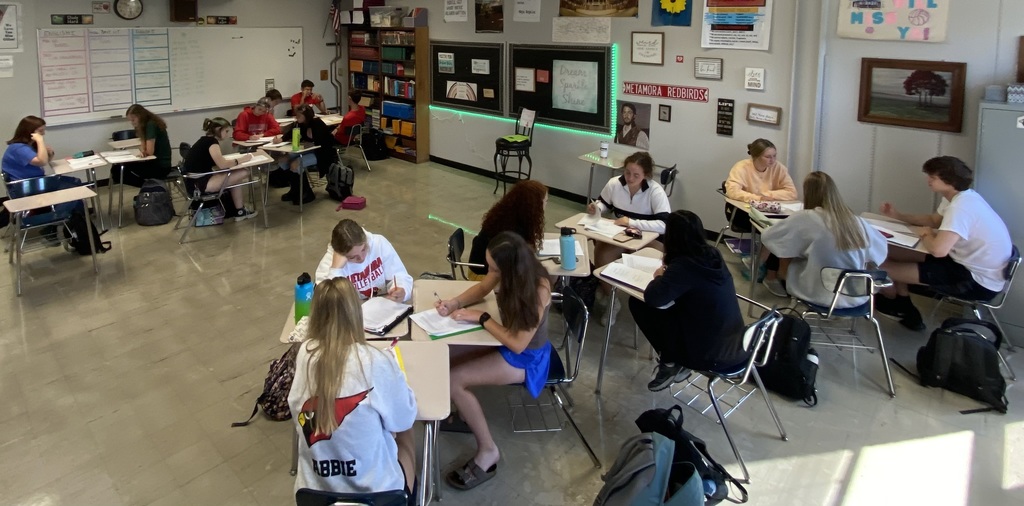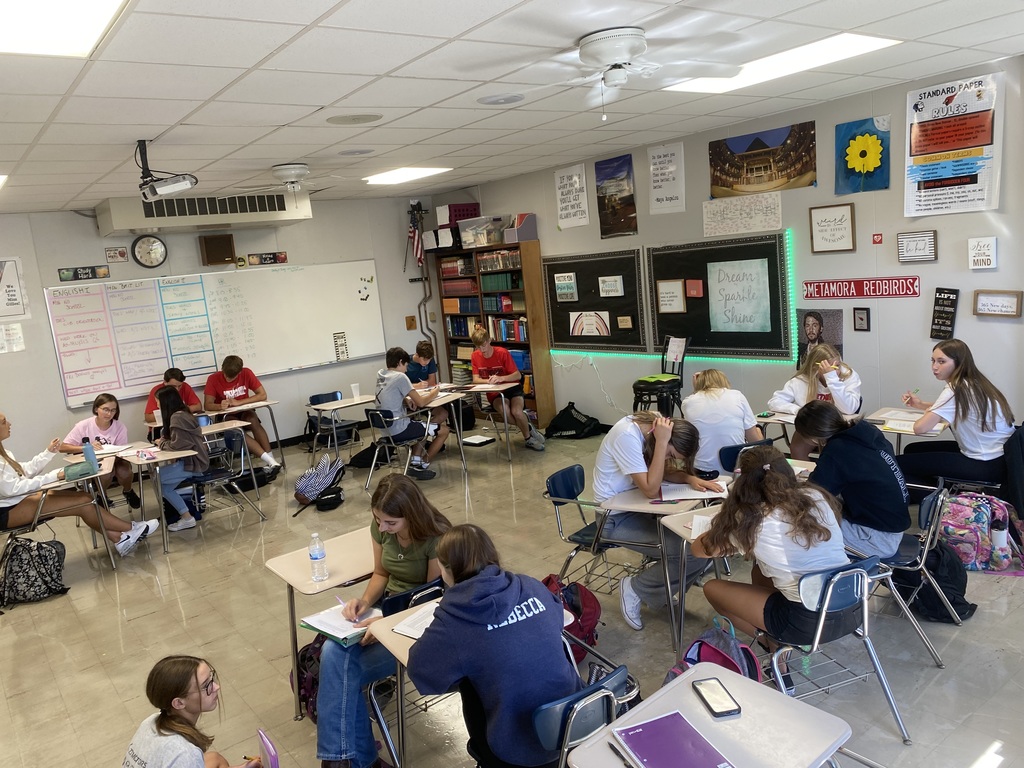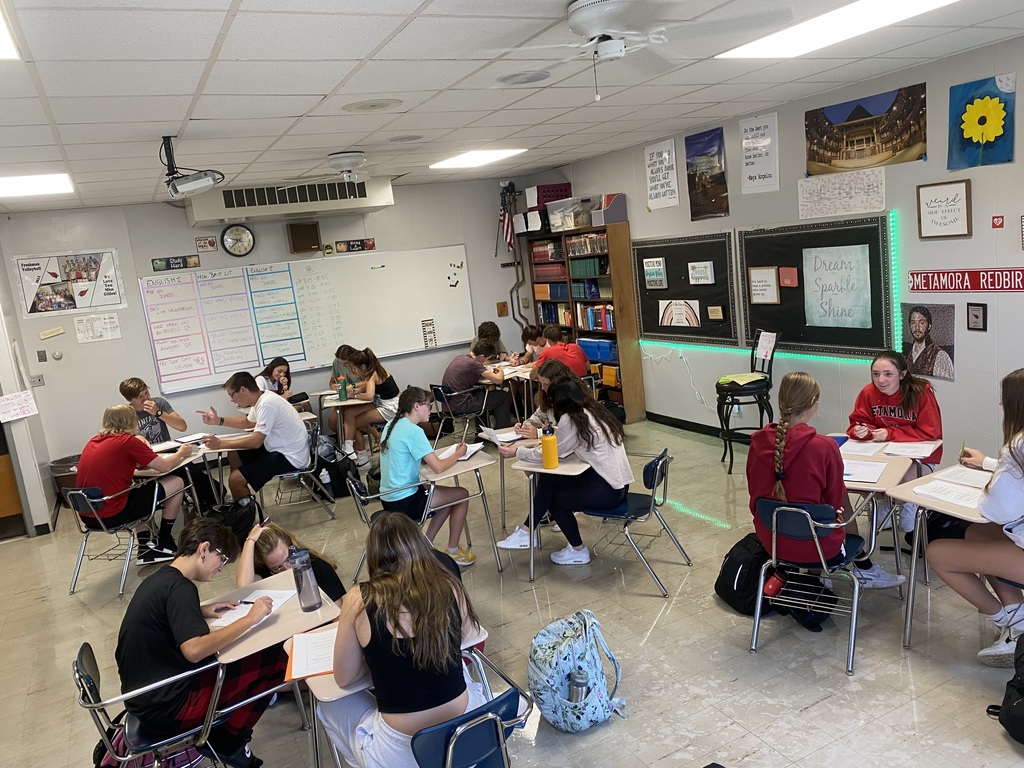 Drawing students doing their figure drawing this week working on negative space.