Strategic Reading students and Educators Rising club members traveled to Metamora Grade School to read with the kindergarten students. Many thanks to MGS for letting us come hang out with our younger friends today!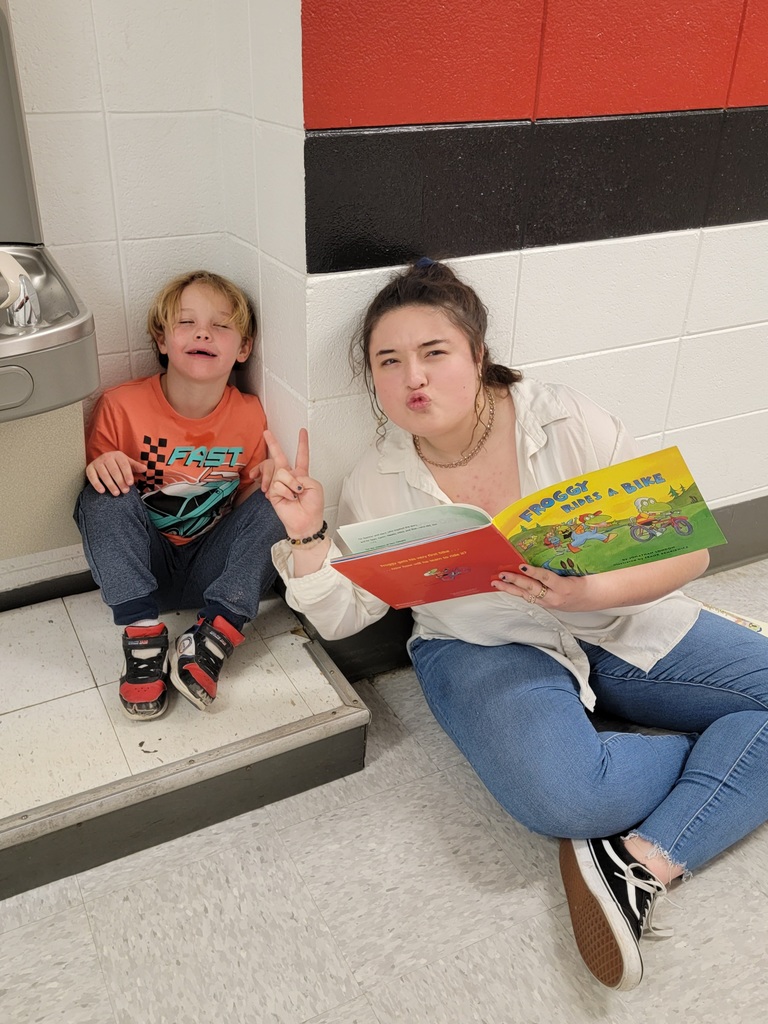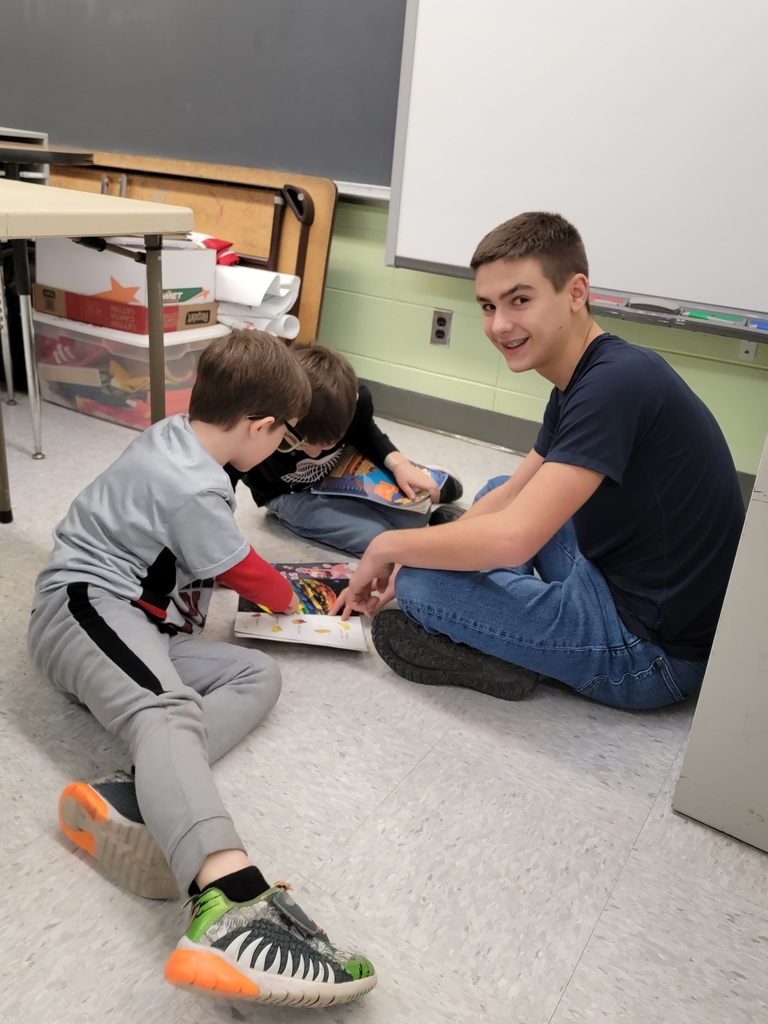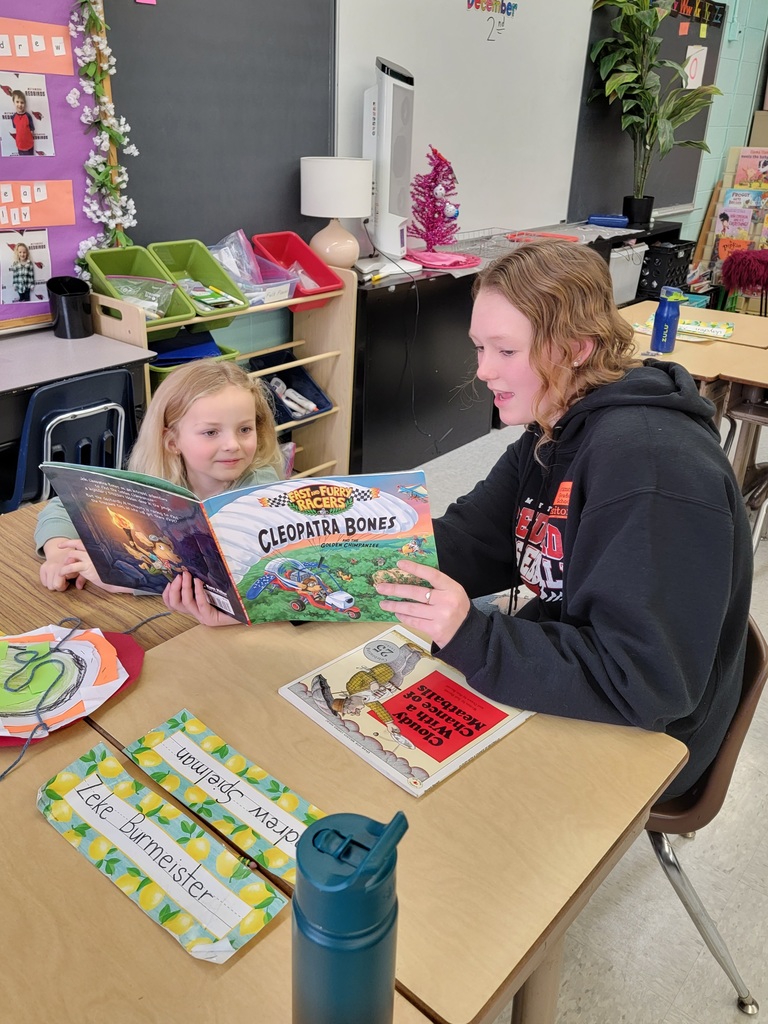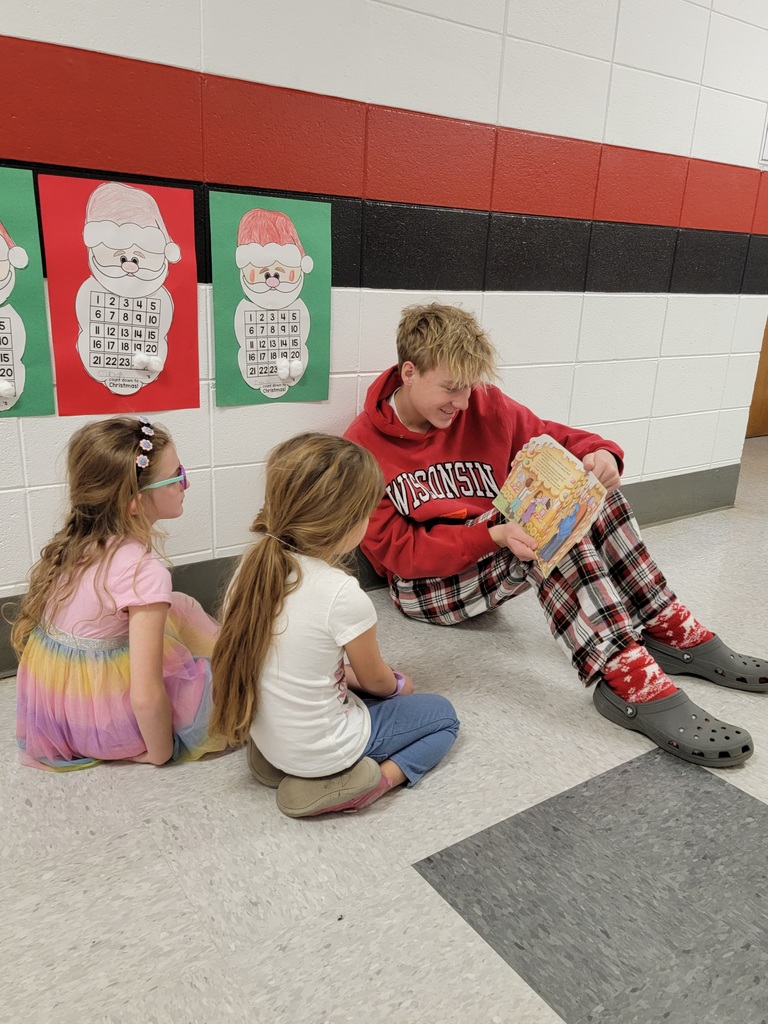 After writing a research paper, analysis essay, and comparison paragraph, students in honors English II began the task of cleaning out their annotations today! Can you hear the collective sigh of relief? Students did an excellent job comparing how authors present non-fiction information in fictional YA books. Bravo, honors English II, bravo!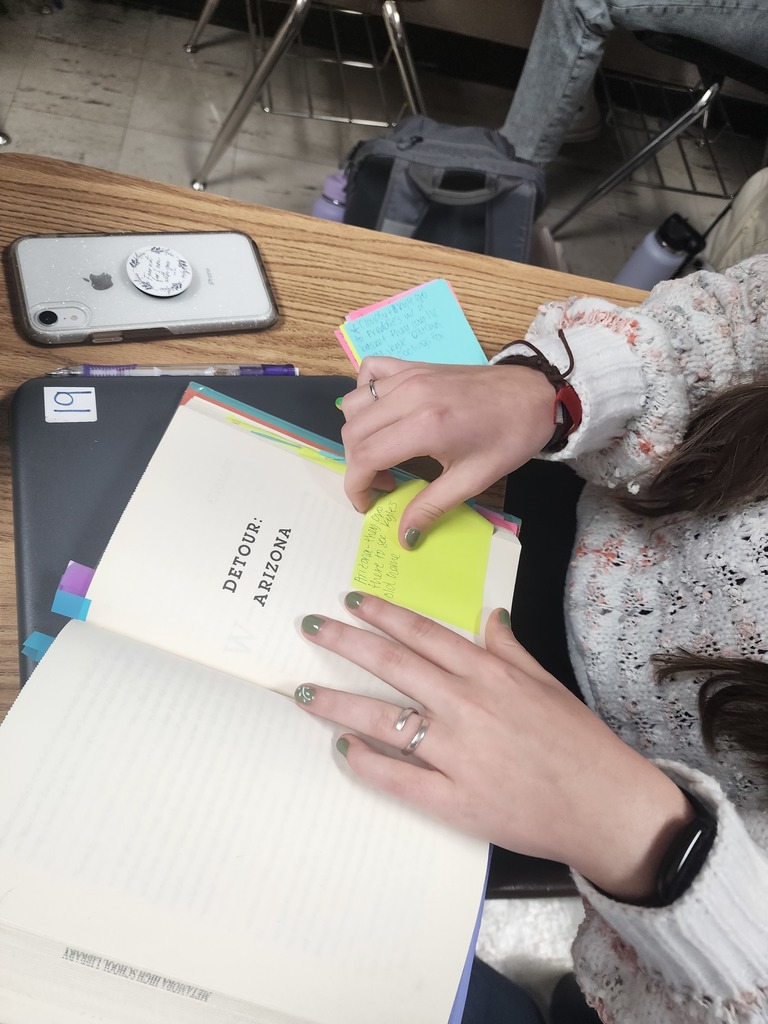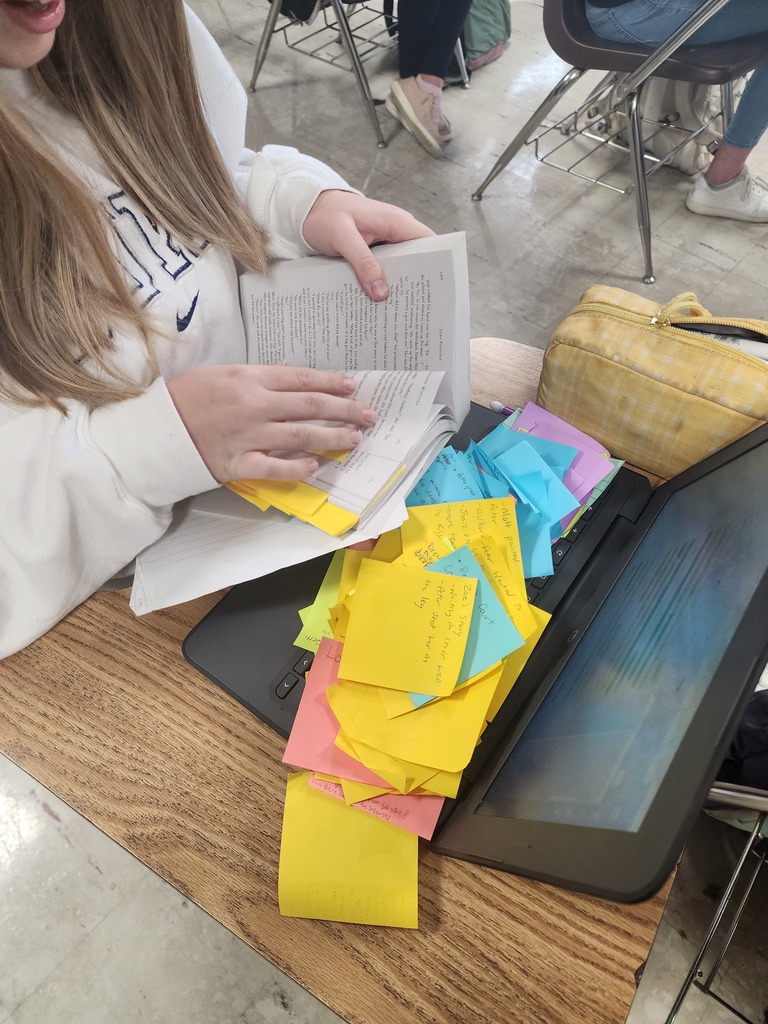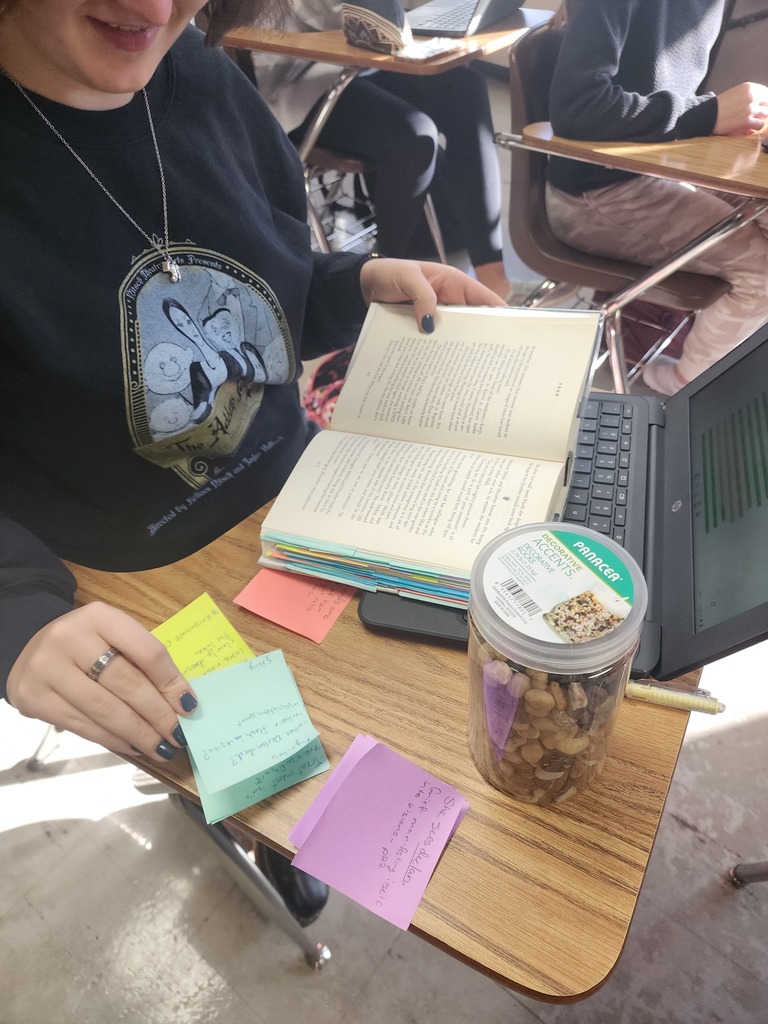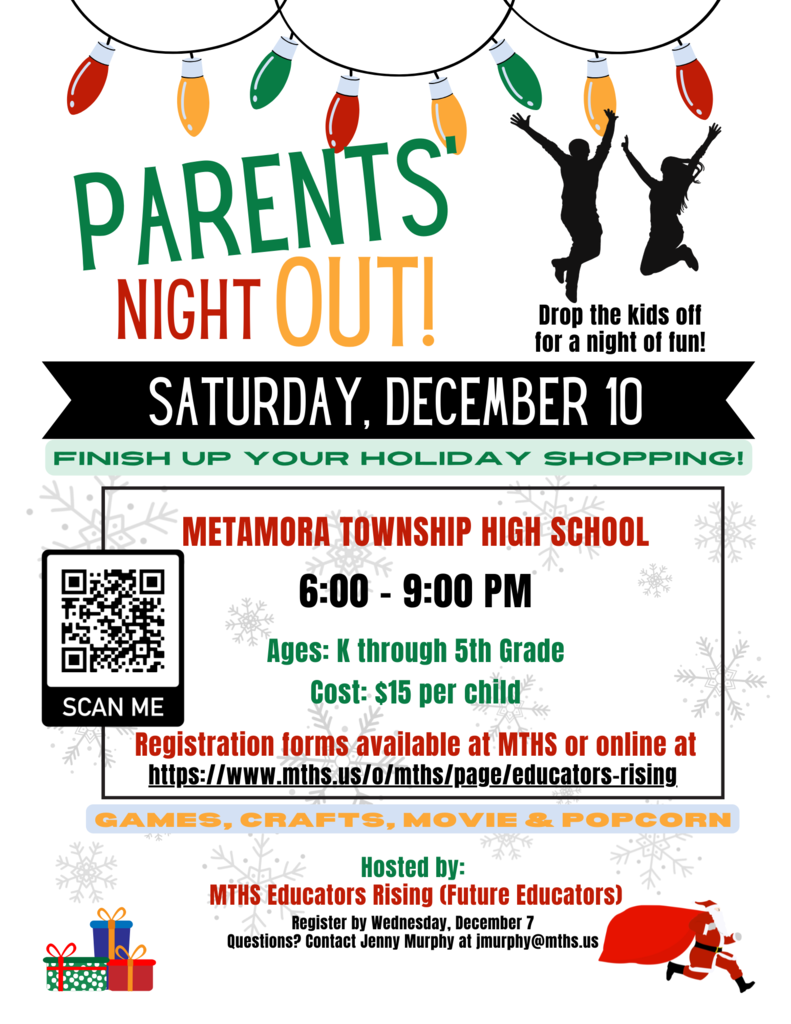 A group of photo students went to check out the photography exhibit and studio spaces at The Contemporary Art Center in Peoria this afternoon. Such a cool exhibit by photographer Qingjun Huang.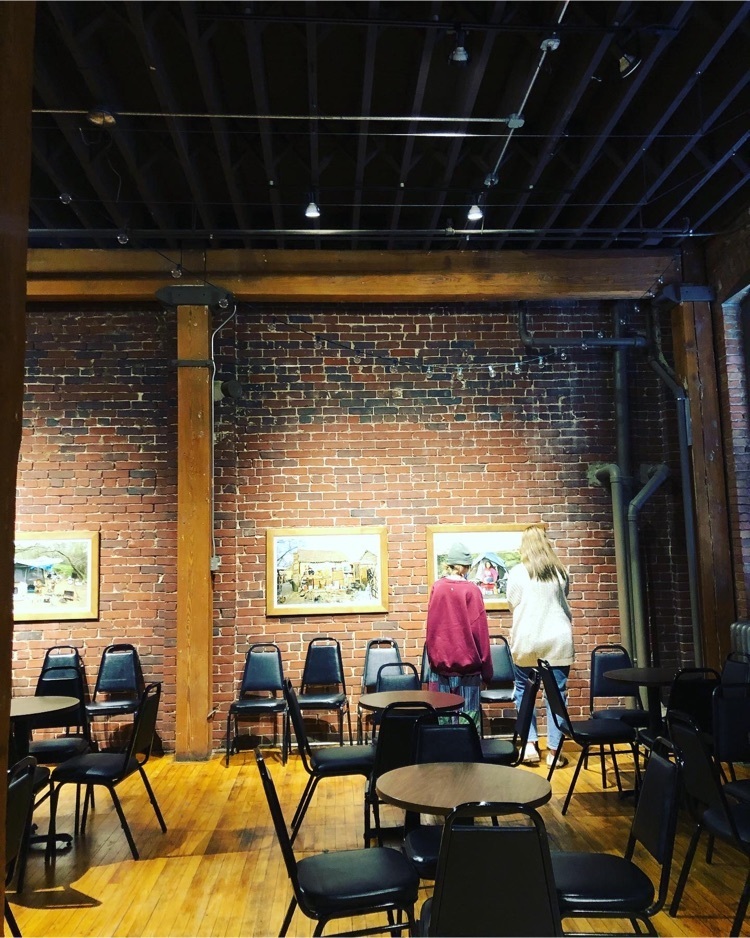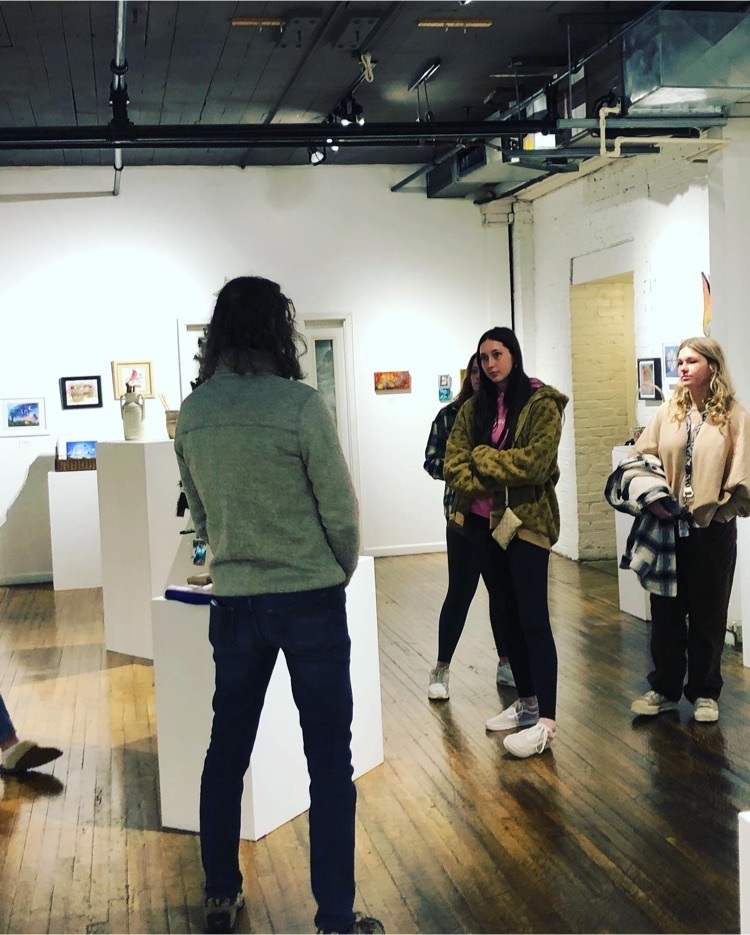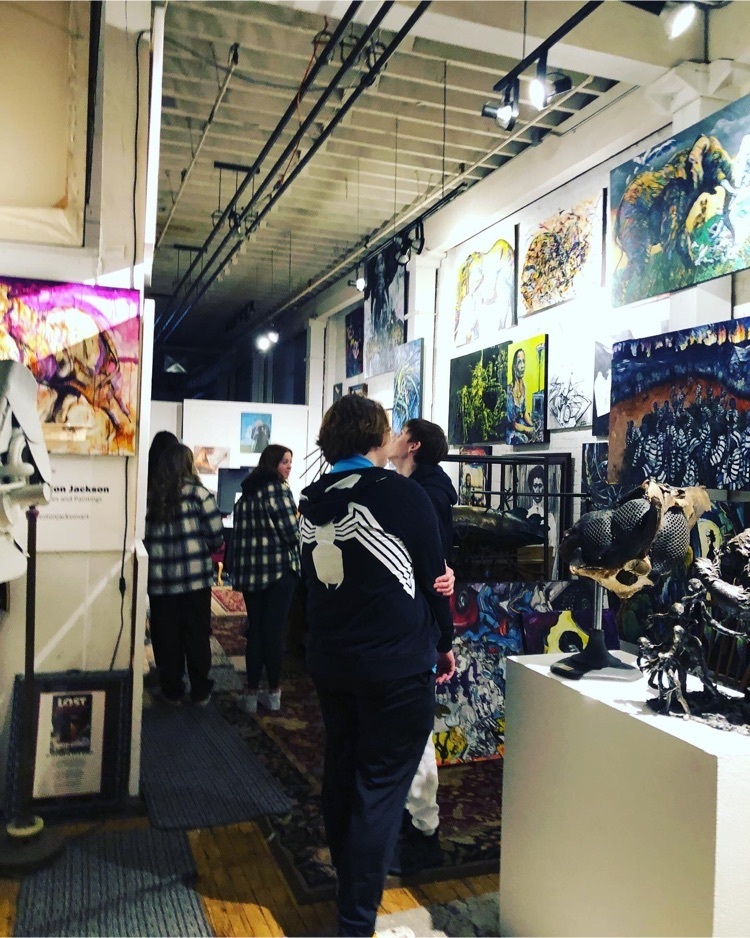 SPRING MUSICAL! For students interested in being a part of our spring musical, Cinderella: Join us tonight for an informational meeting to learn more about the show, characters, audition process, and more!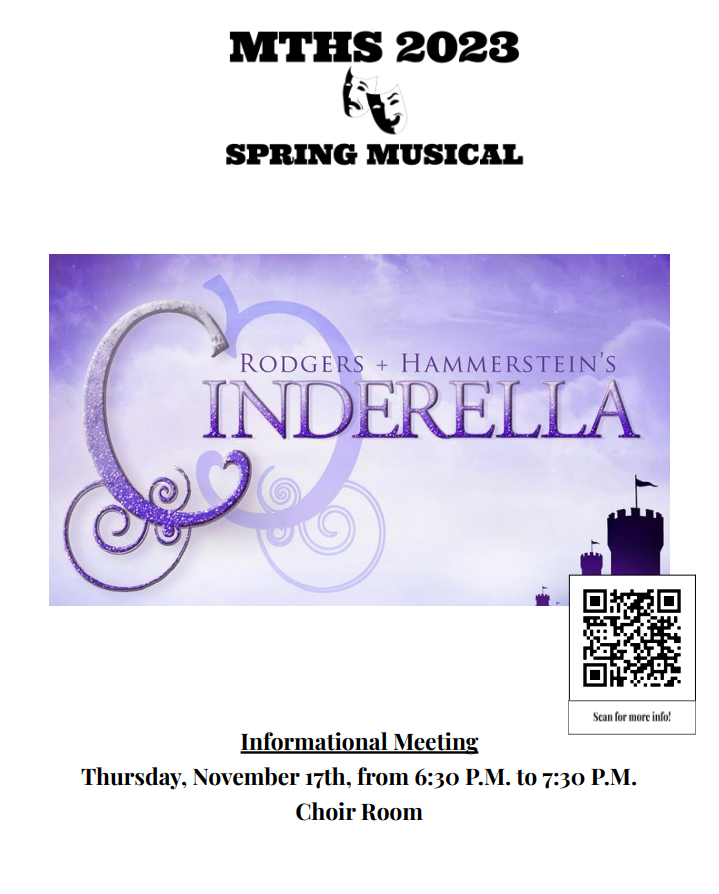 Honors Geometry classes took on this task: "using the number 9 four times and any operation, try to make all numbers 0-100." Aiden Little and Ben Shoff did most of the work with help from a few other students. Through learning "math we don't know yet" they were able to complete the entire task!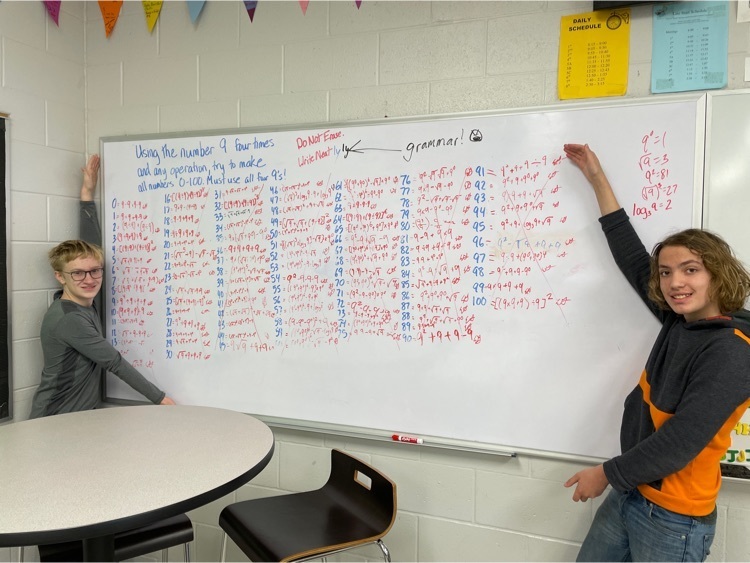 The 2022 Girls Swimming team posted several personal bests at sectionals this year. 200 Medley Relay- 4th place- Quincy Points, Sophia Funderburk, Tatum Points , and Ella Peplowski 100 Free- 6th place - Ella Peplowski 200 Free Relay- 5th place - Mary Rumbold, Quincy Points, Mackinzi Beccue, and Ella Peplowski 100 Breast- 5th place- Quincy Points 400 Free Relay- 6th place- Tatum Points, Mackinzi Beccue, Mary Rumbold, Sophia Funderburk Overall the team placed 6th at the sectional and had a great season!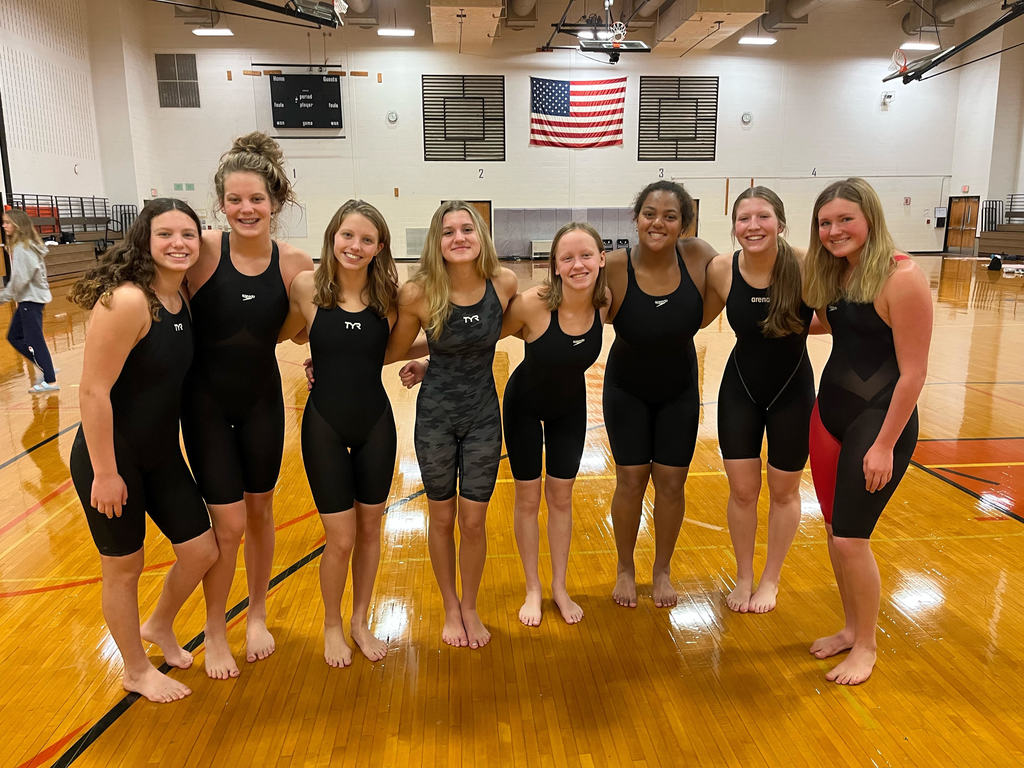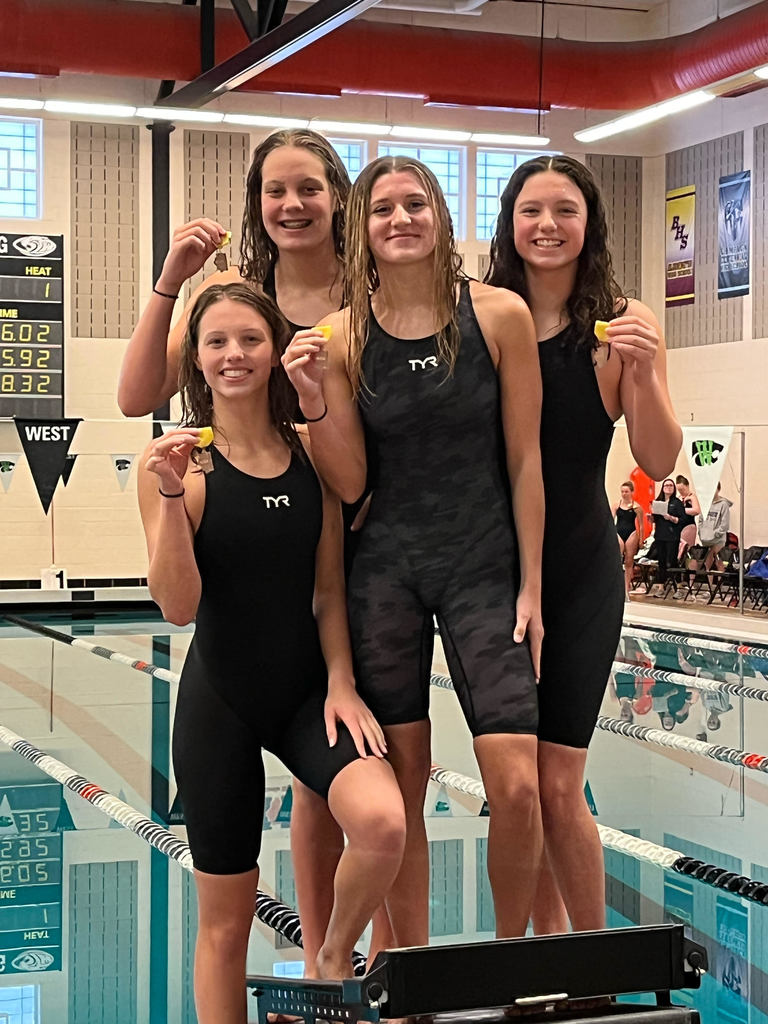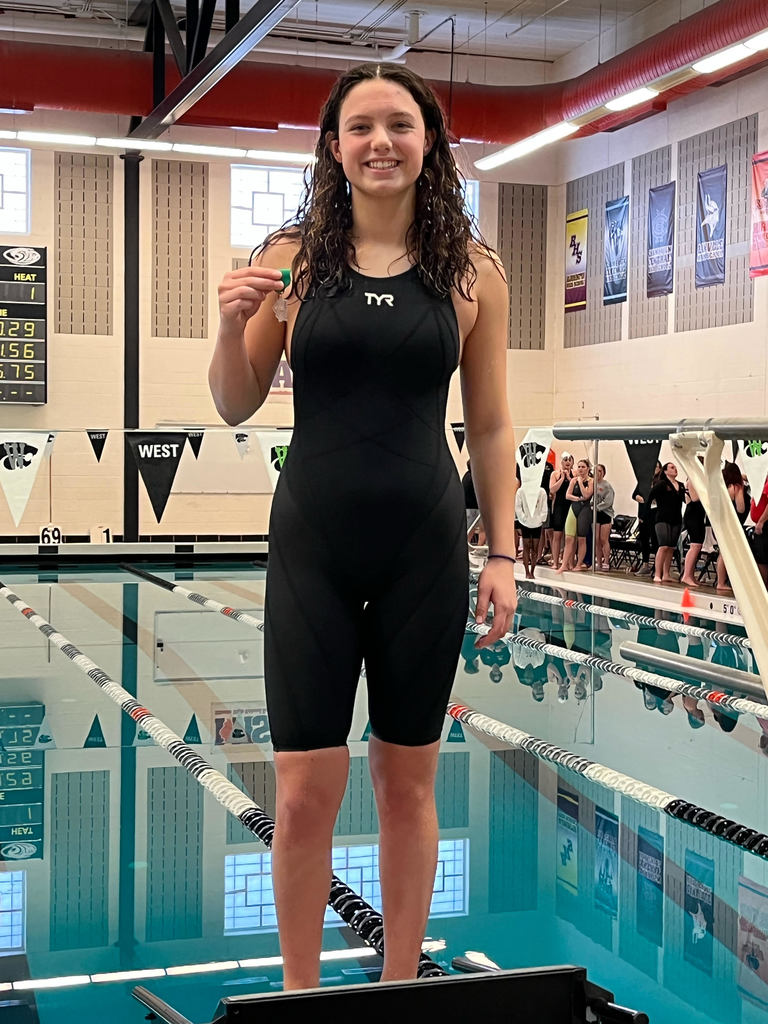 Free Lab in Food Science gives the students the opportunity to showcase the skills they've learned. A couple groups really shined. One made homemade chicken Alfredo and the other made homemade chicken rice bowls, I'm loving all the colors they used in lab today.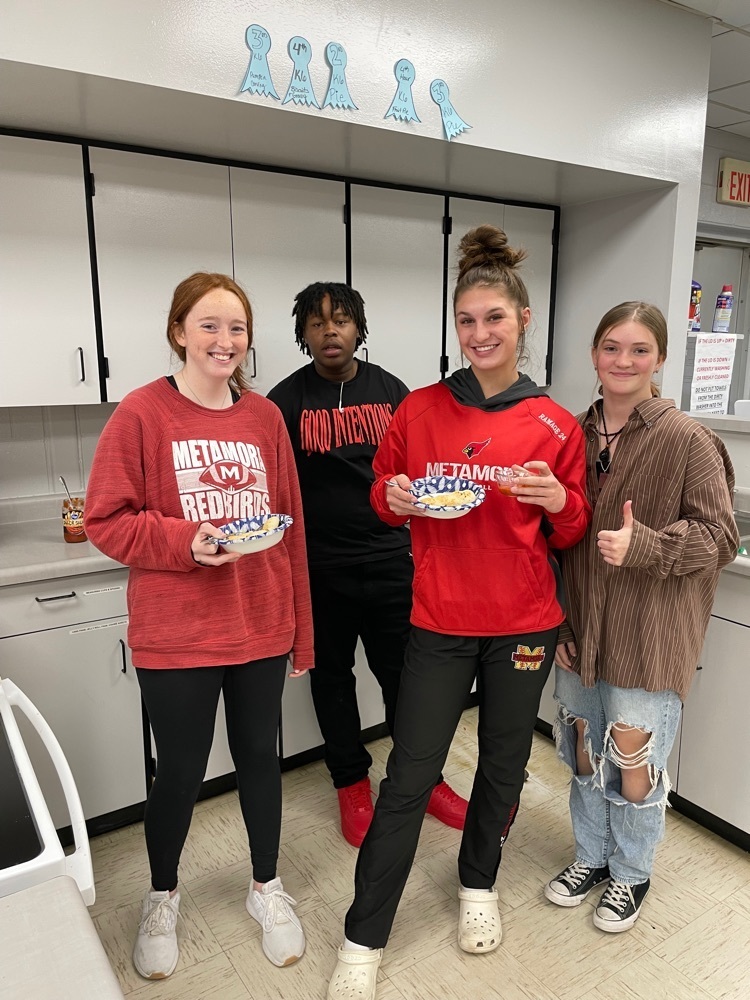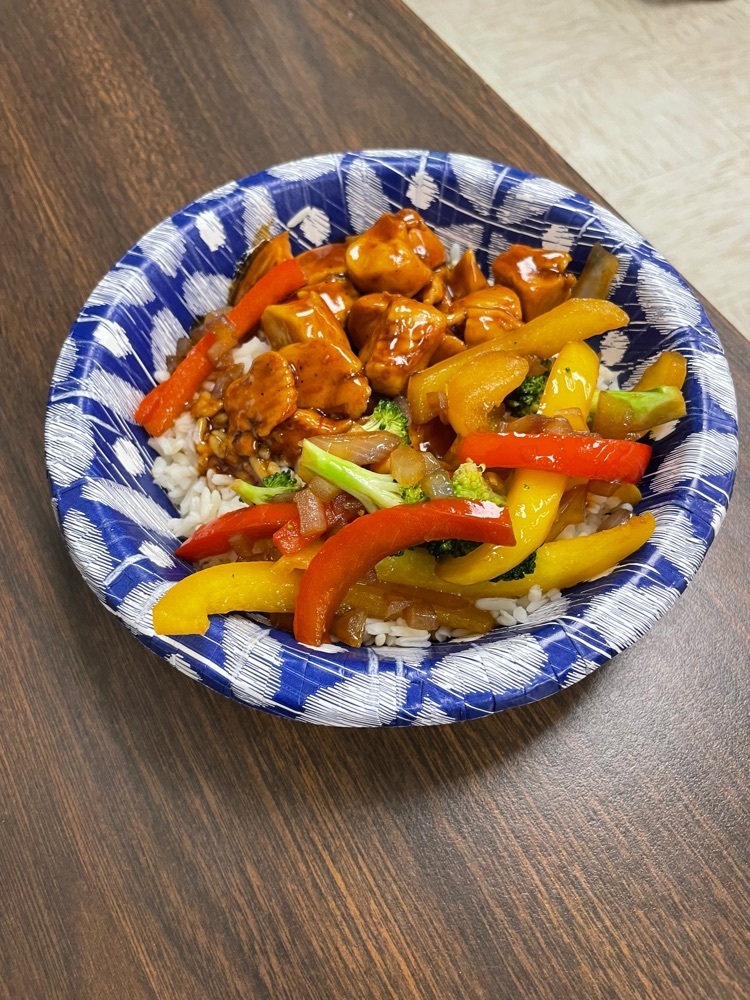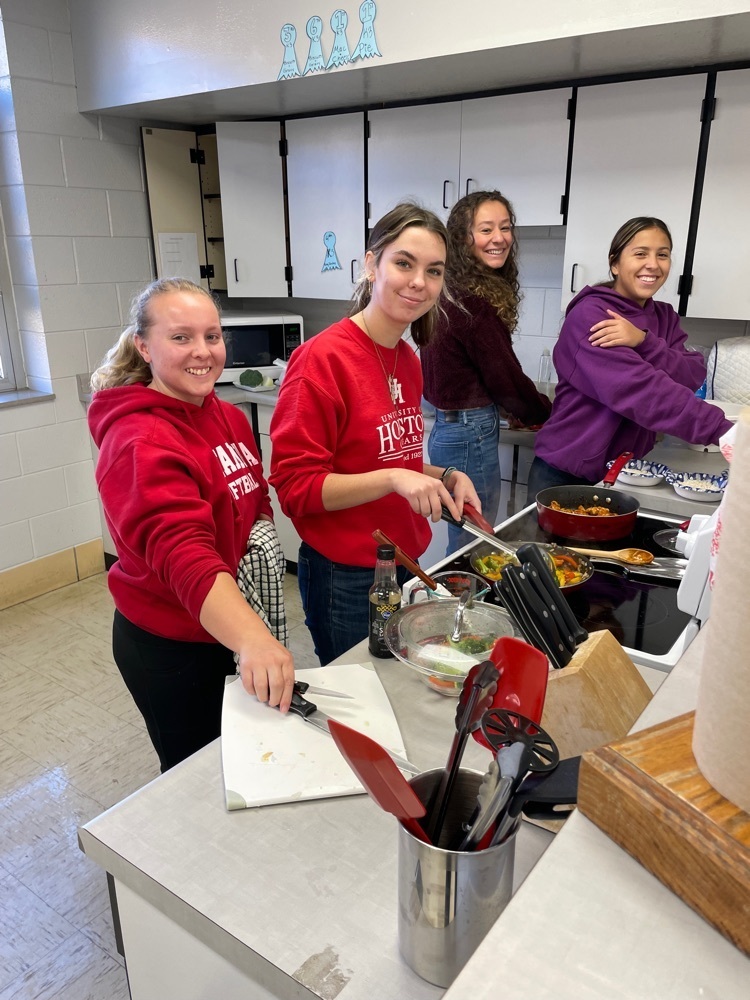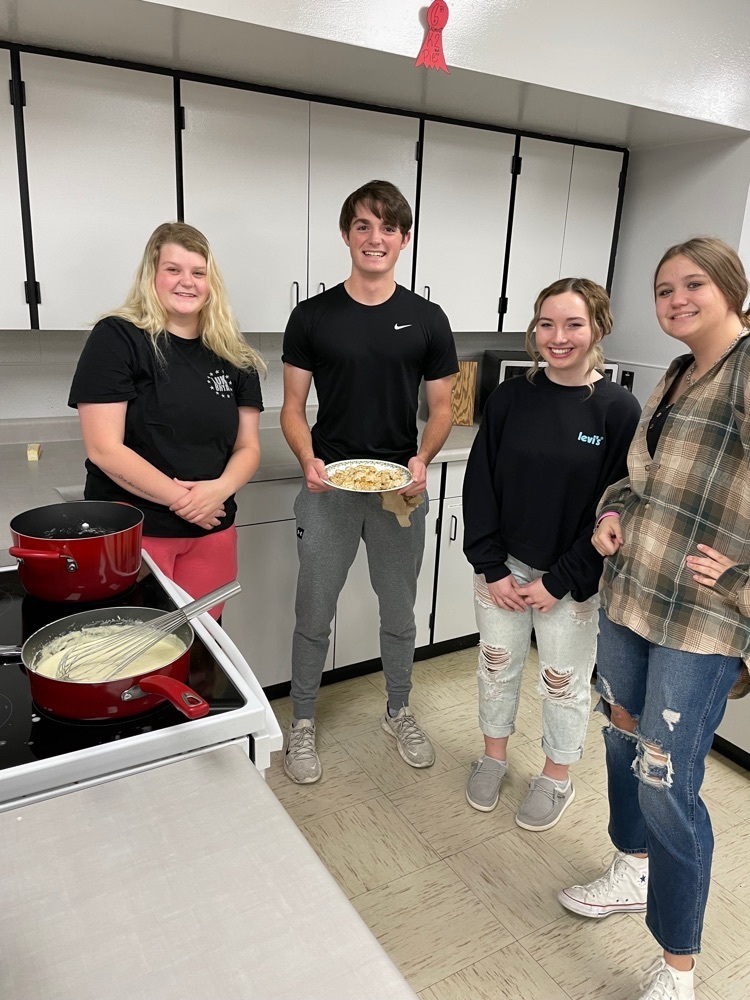 Students in Graphic Arts are learning to make paper by hand this month. They will finish this project by designing and creating a cover and binding it to signatures to make a journal. Students iron the paper to speed up the drying process.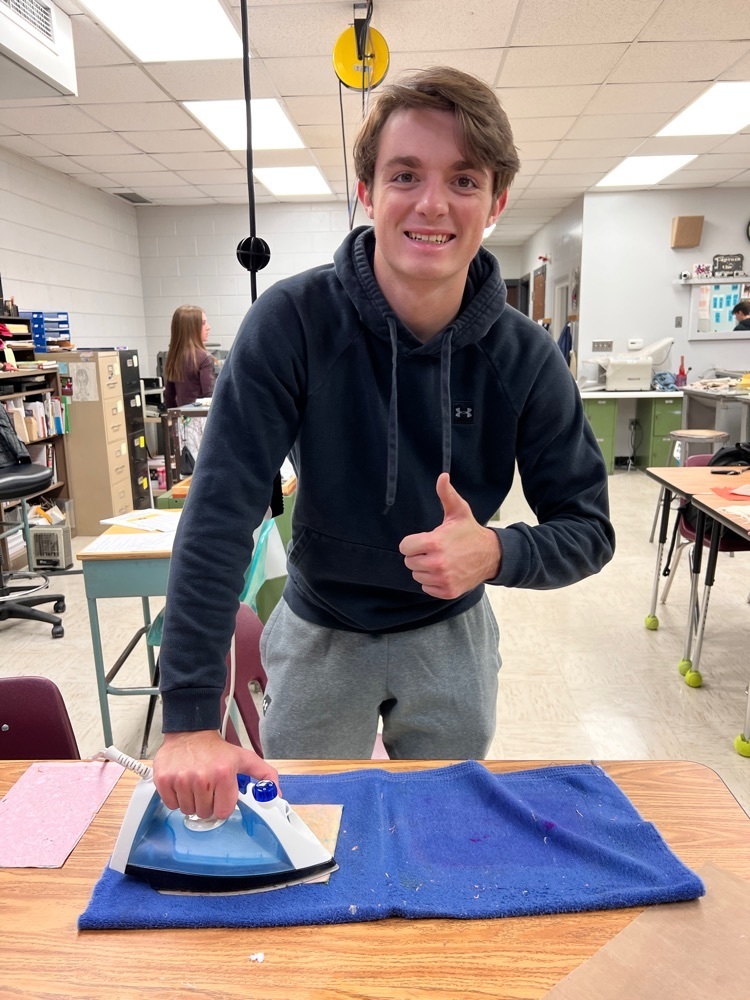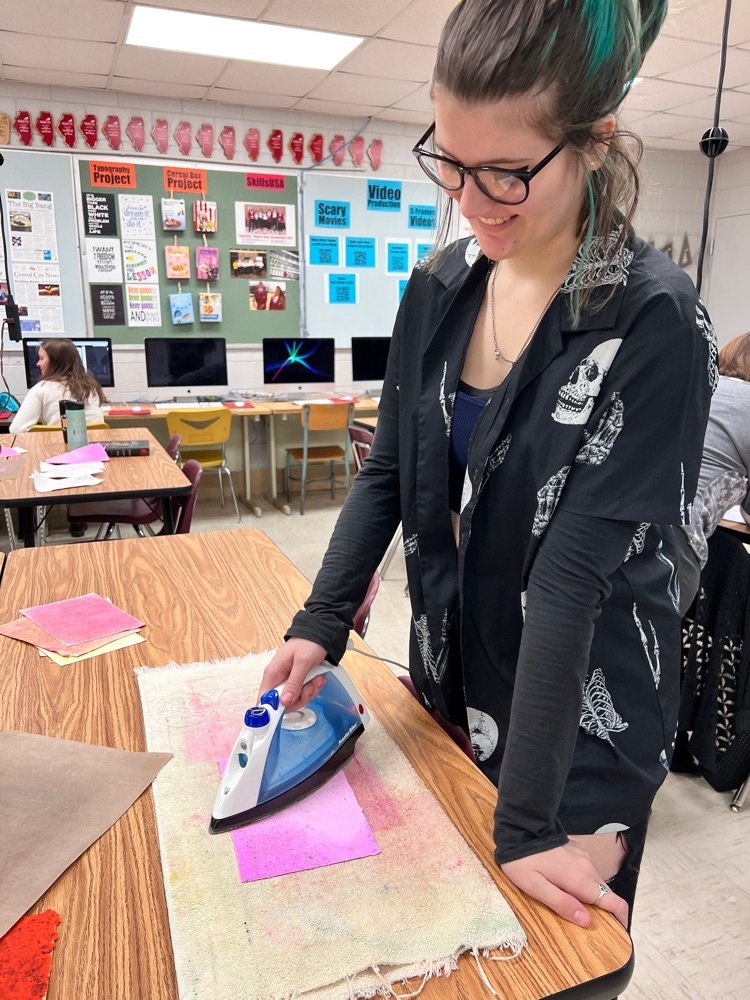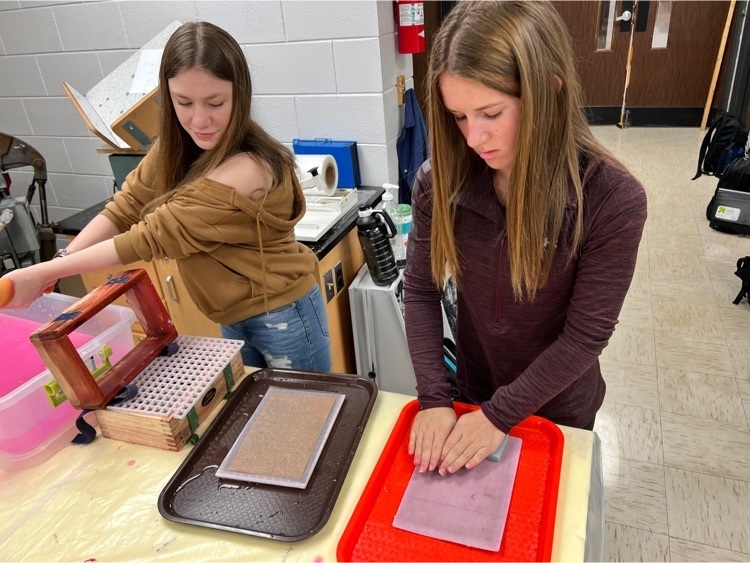 Congratulations to Jaxon Hicks, Matthew Moore, Keegan Mullins, and Garrett Shoemaker for being named to the National Merit Scholarship program this year. Keegan and Garret are finalists for the National Merit Scholarship, which puts them in the top .44% of all high school seniors. Great job Redbirds!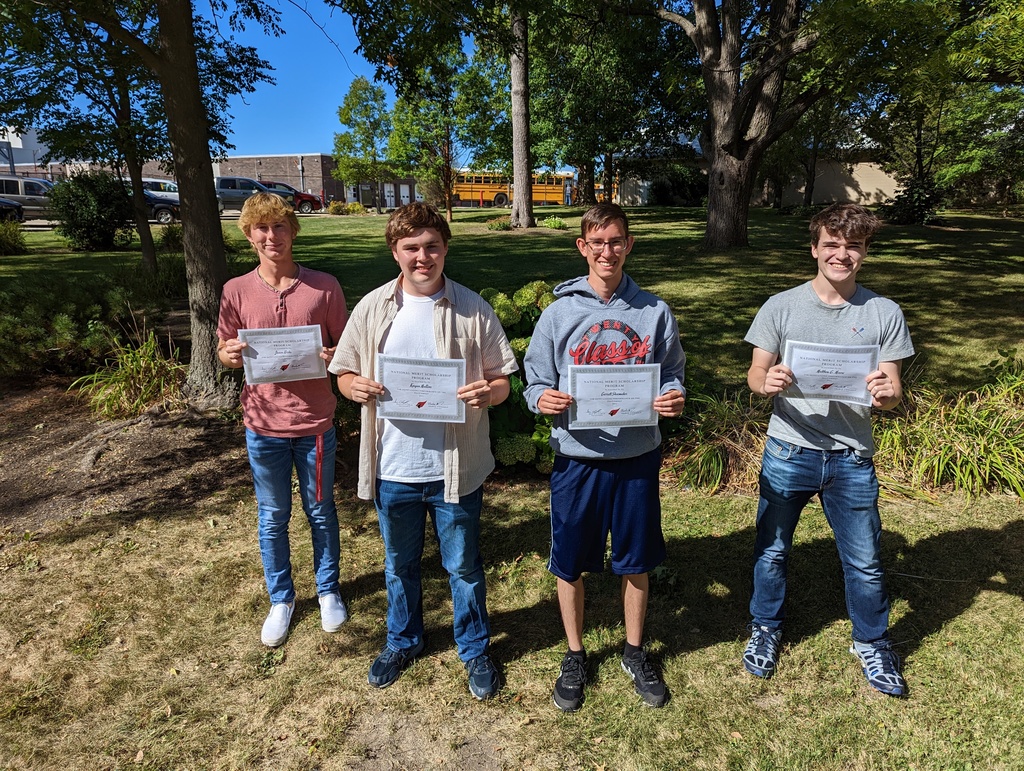 It was great to honor some of our Veterans today! We appreciate your years of service, and we know without your sacrifice, we would not enjoy our freedom.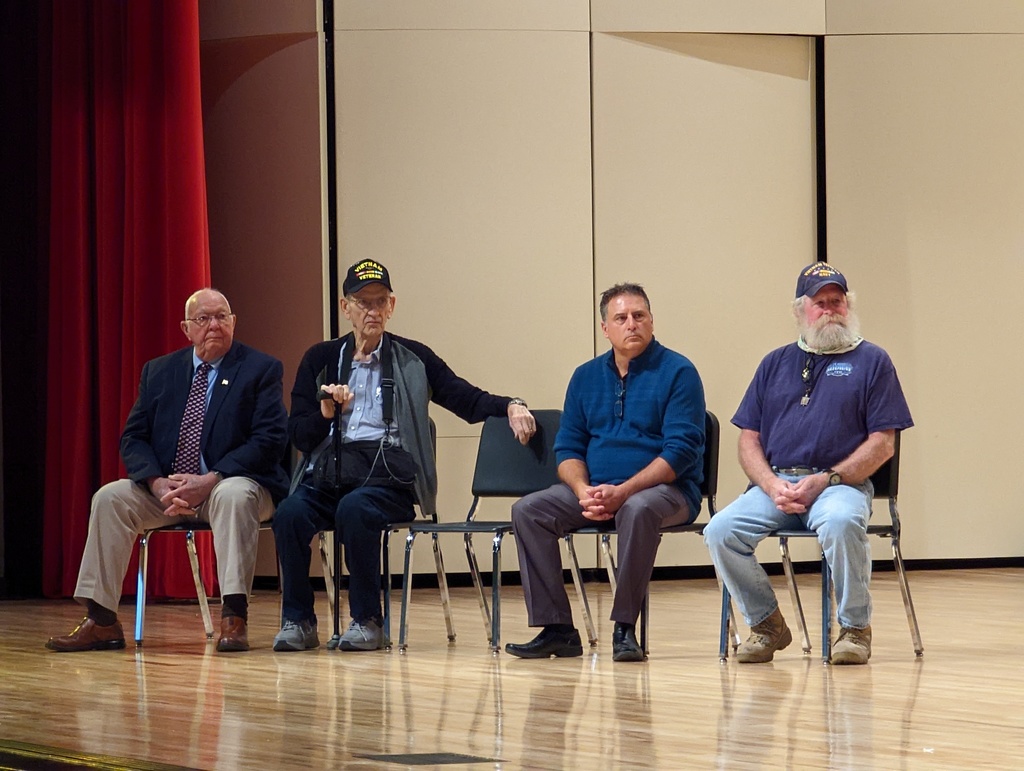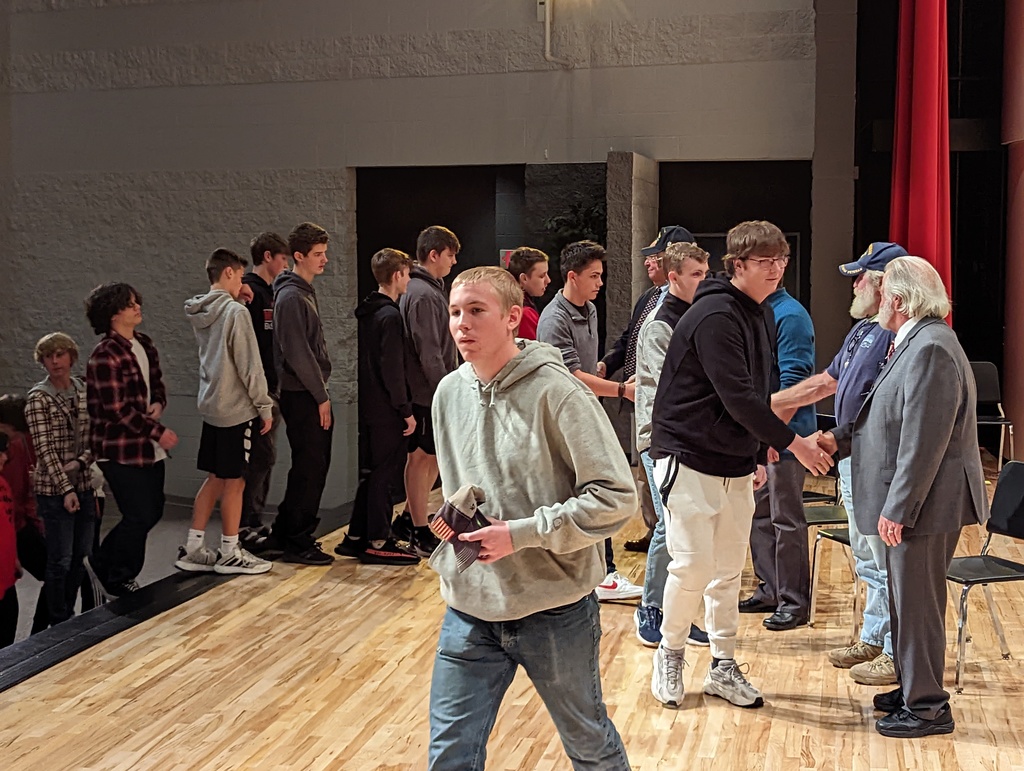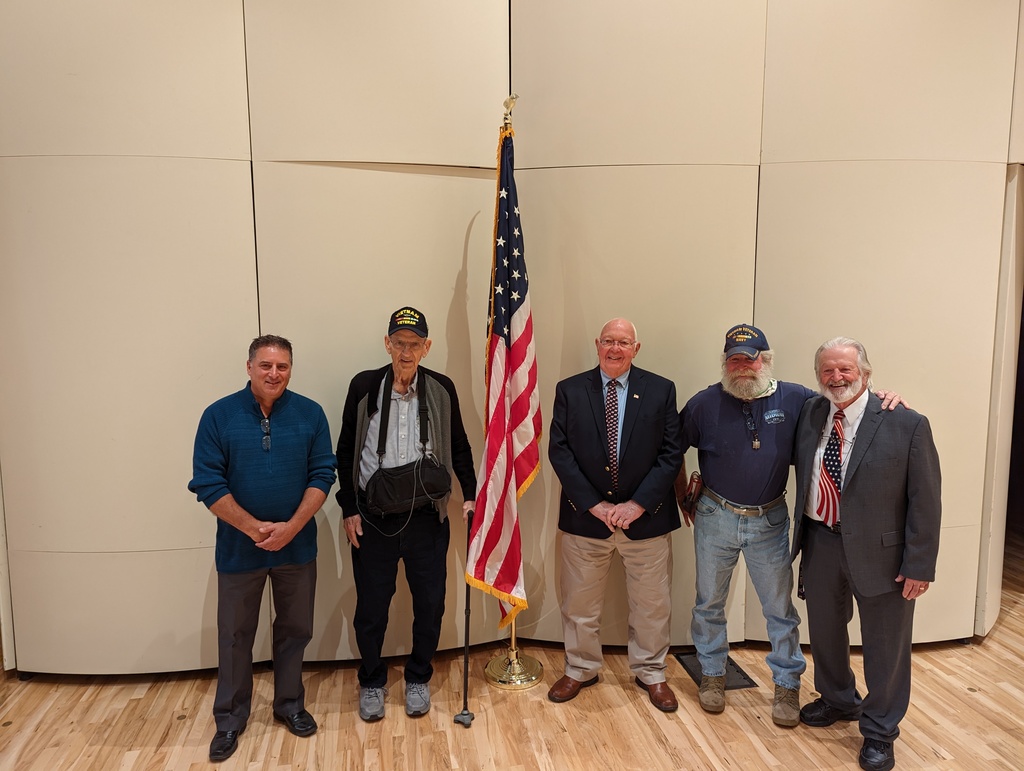 Congratulations to Ethan Kizer on continuing his academic and athletic career. We wish you the best of luck playing basketball at the University of South Alabama next year!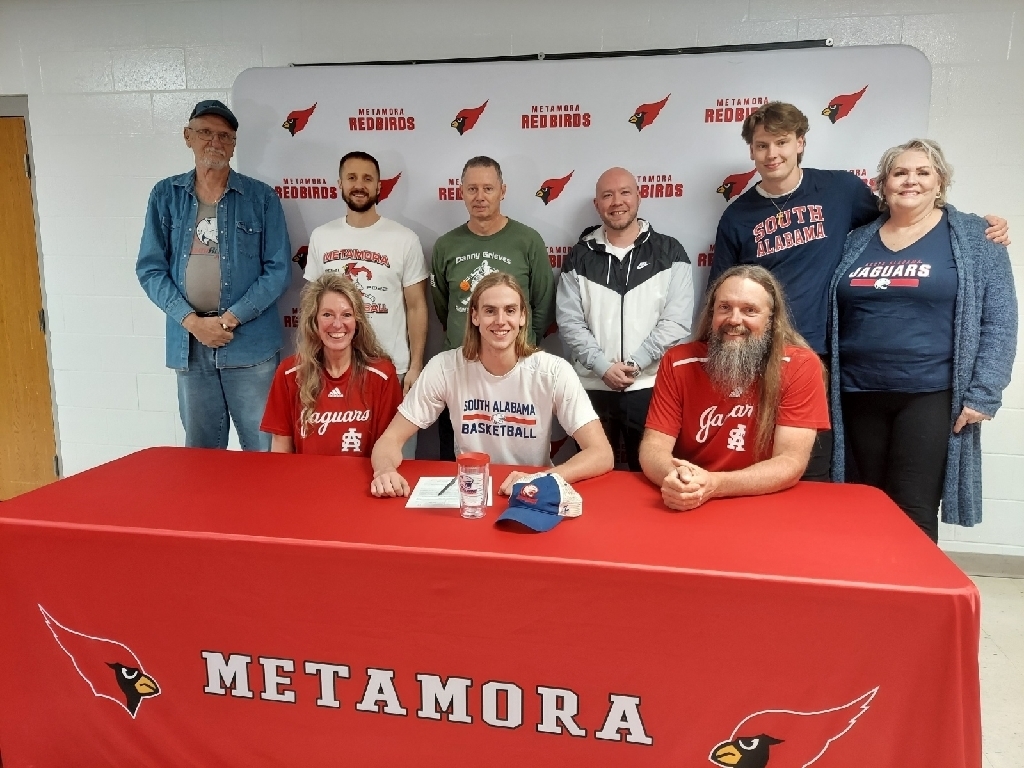 The MTHS Math Department along with student council hosted their annual food drive at the end of October. Students collected 4590 items total this year. A special thank you goes out to the following students for donating over 30 cans! Jacob Reimers (250 cans), Devin Dunn (165 cans), Kiyasha Sims-Kath, Ben Brady, Olivia Morris, Ryann Robinson, Sydney Walker, Addie Suarez, Lana Brooks, Will Garber, Katie Hunt, Maddie Morris, Seth Nowak, Lexi Thrasher, Emma Hernandez, and Shealyn Terry Way to go Redbirds!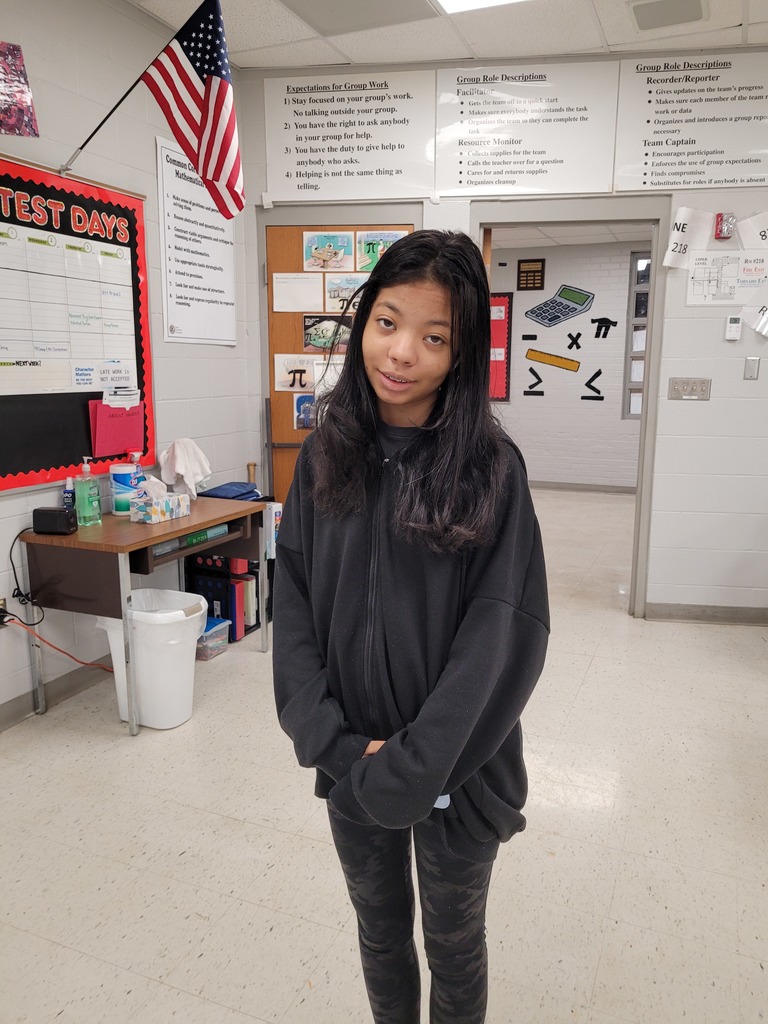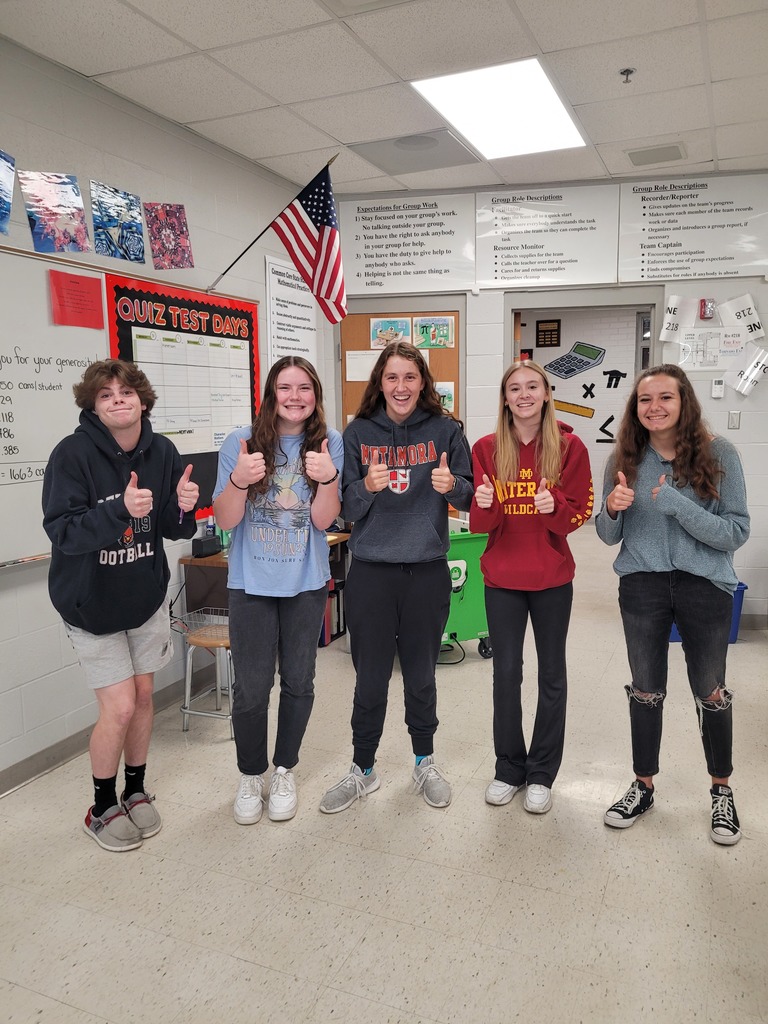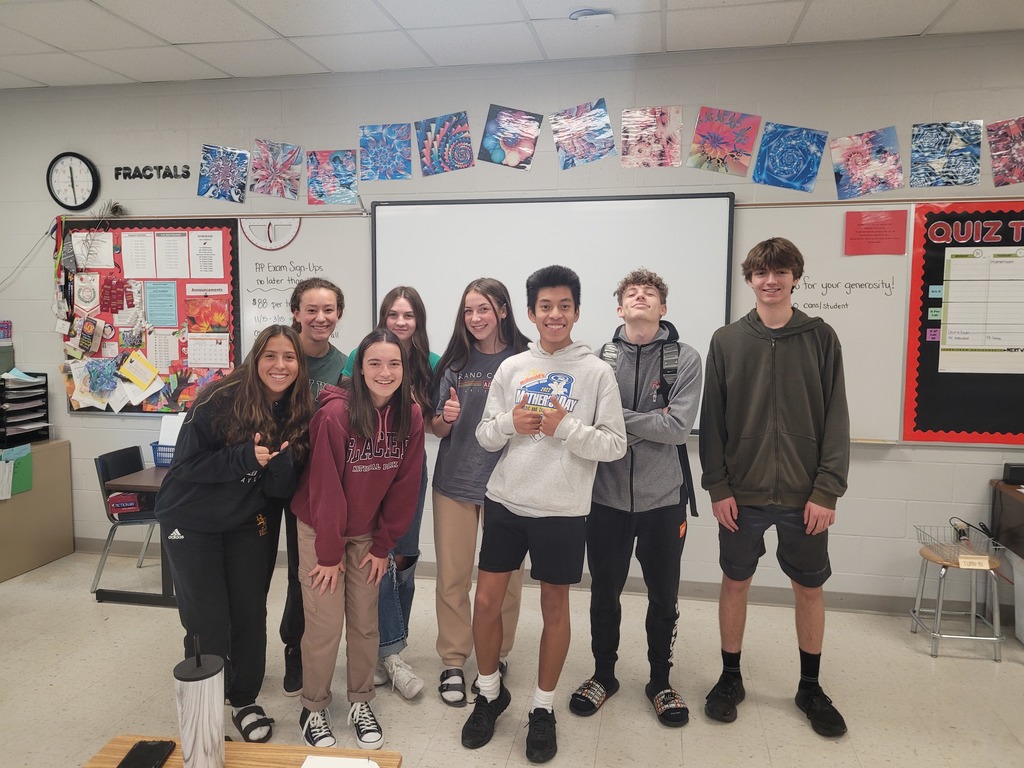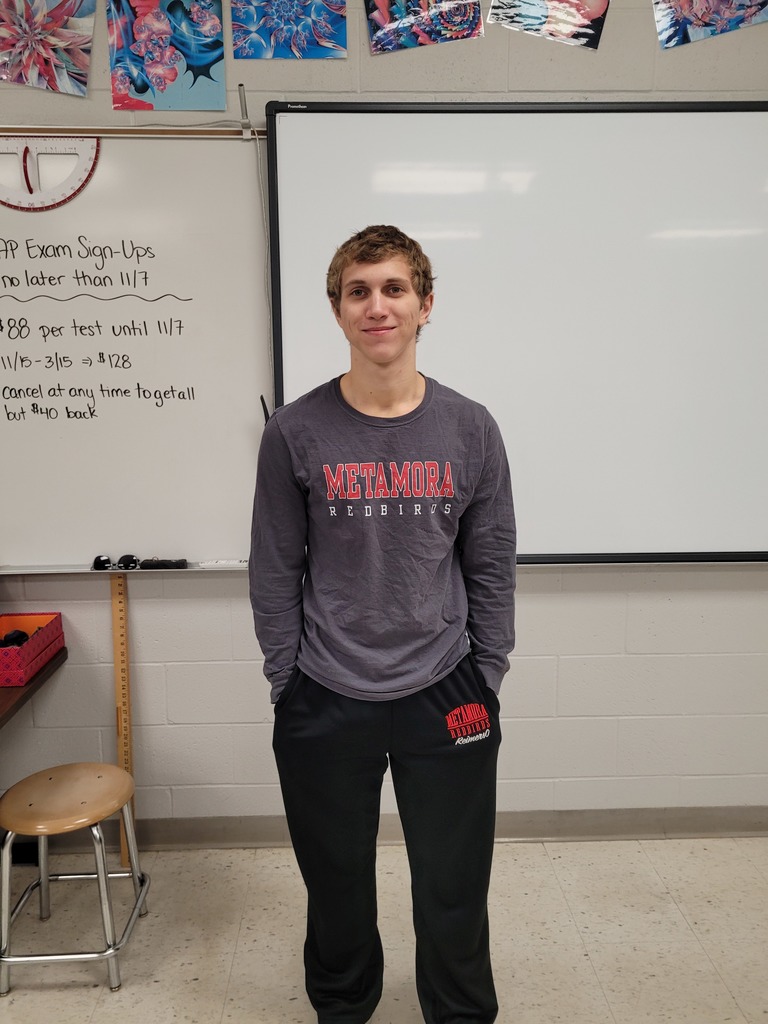 Congratulations to Victoria Hall, Kaitlyn Ramage, Mia Querciagrossa, and Ella Stivers, who signed their national letters of intent today to further their academic and athletic careers. Victoria signed to play volleyball at the University of the Incarnate Word located in San Antonio, Texas. Kaitlyn signed to play softball at Northern Illinois University located in Dekalb, Illinois. Mia signed to play volleyball at Trinity Christian College, located in Palos Heights, Illinois. Ella signed to play volleyball at Aurora University, located in Aurora, Illinois. We wish these ladies the best of luck in the future!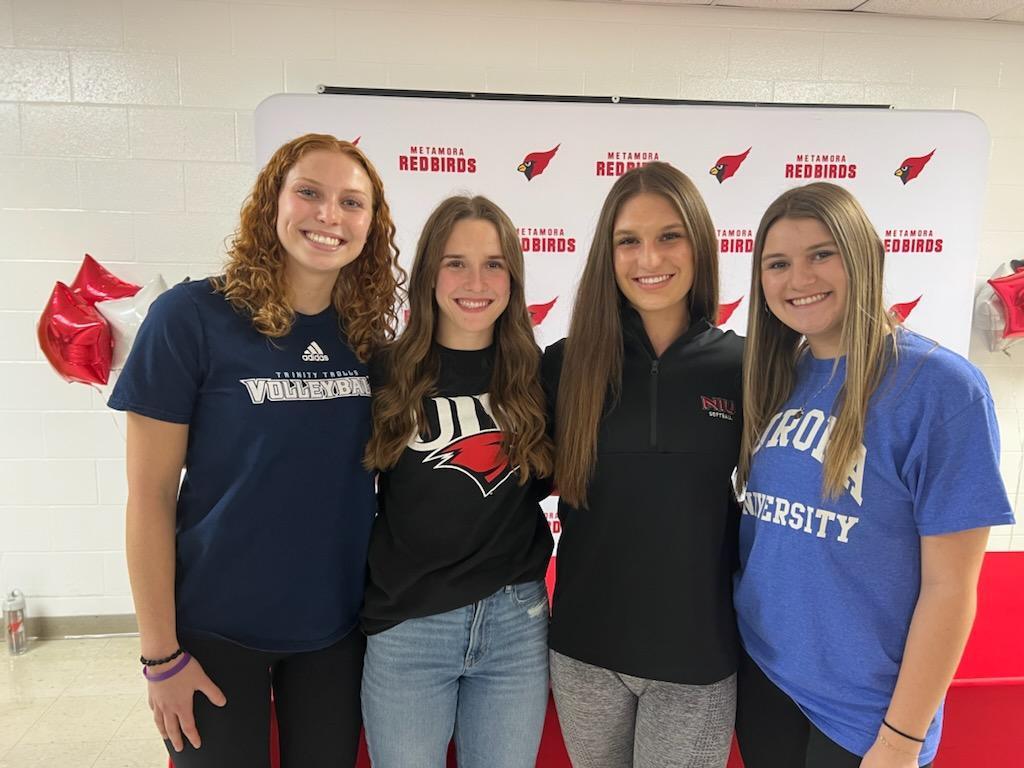 MTHS Educators Rising is hosting a Parents' Night Out on Saturday, Dec. 10, from 6-9p. Drop off the kids for a night of fun! See the flyer for details and registration information.
The Metamora Chess team represented MTHS well today at the Morton Chess Invitational.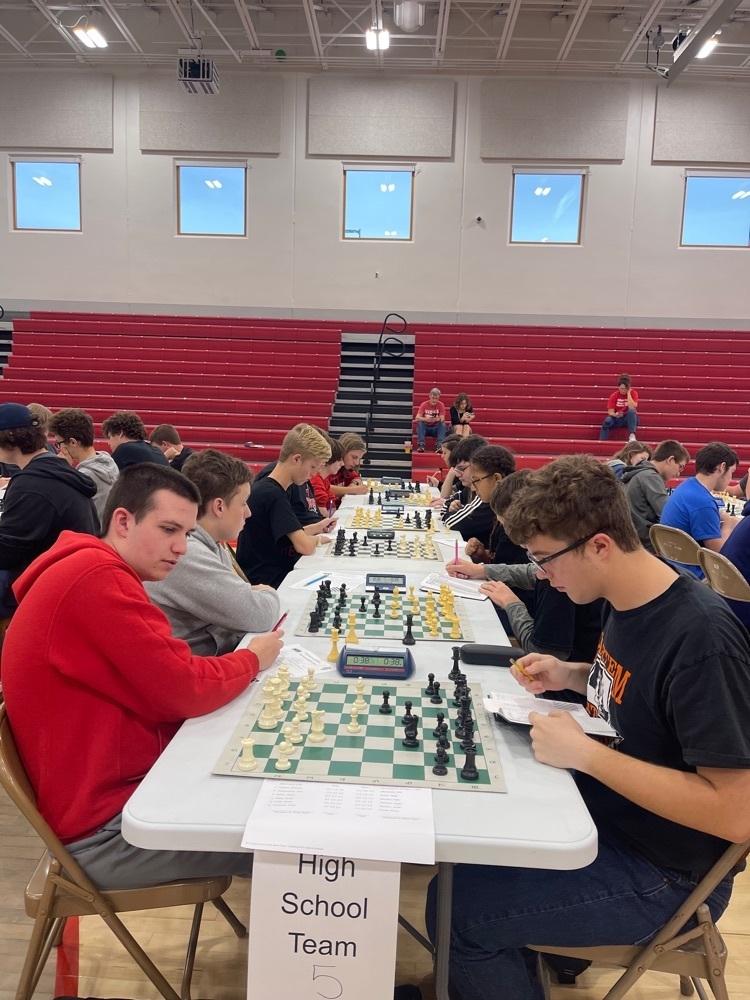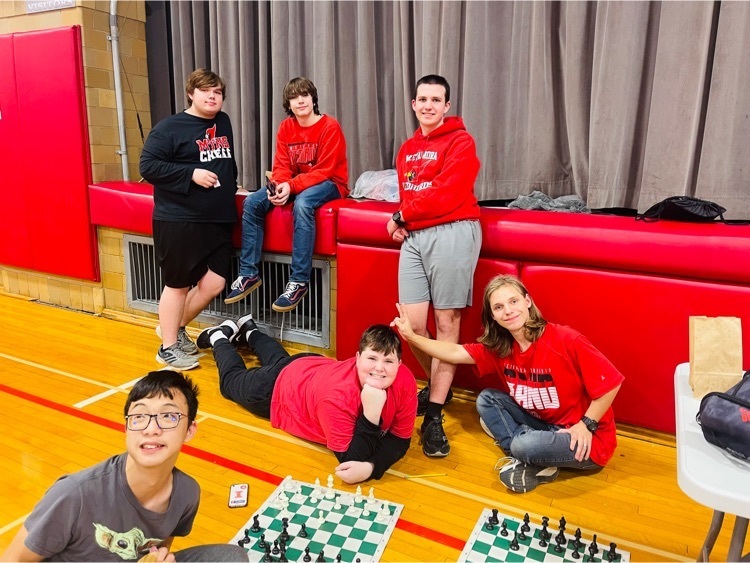 Congratulations to the Volleyball team as they defeated Limestone to win Sectionals and advance to Super Sectionals on Friday 11/4. Tickets are available at Go Fan for $7 or at the gate for $8. GO REDBIRDS!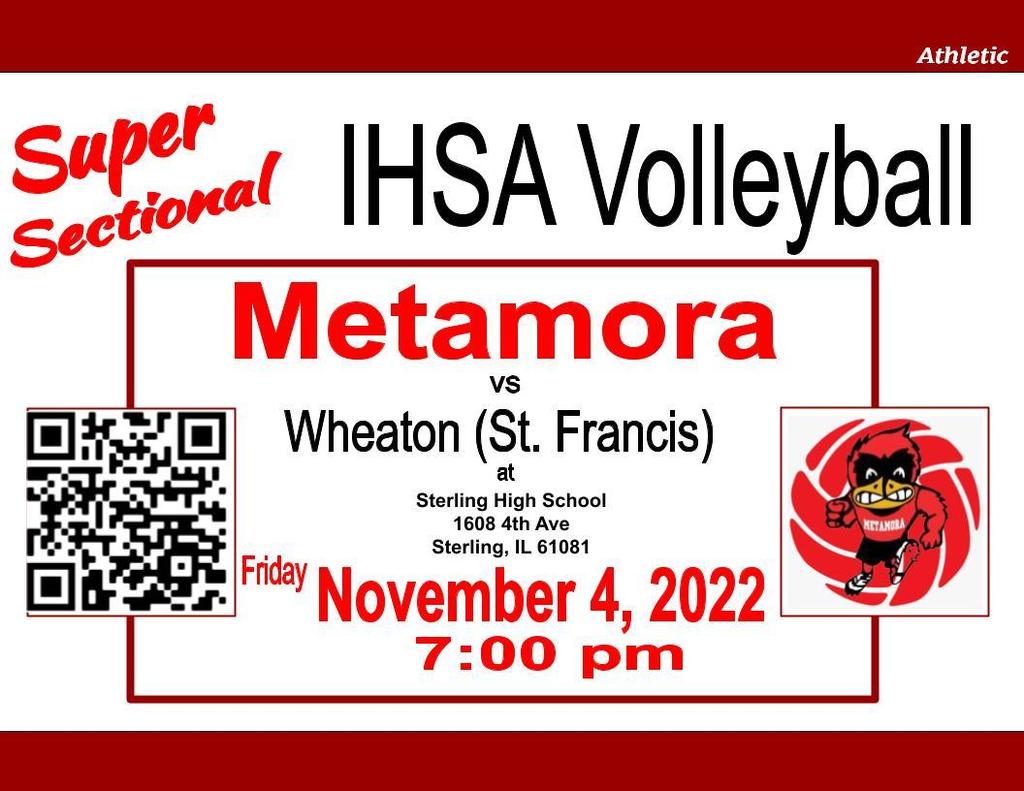 Congratulations to the MTHS Volleyball Team on winning sectionals tonight! Great job, ladies! MTHS will take on Wheaton St. Francis at Sterling on Friday night at 7:00 PM. We hope to see the community on Friday night cheering on the Lady Redbirds!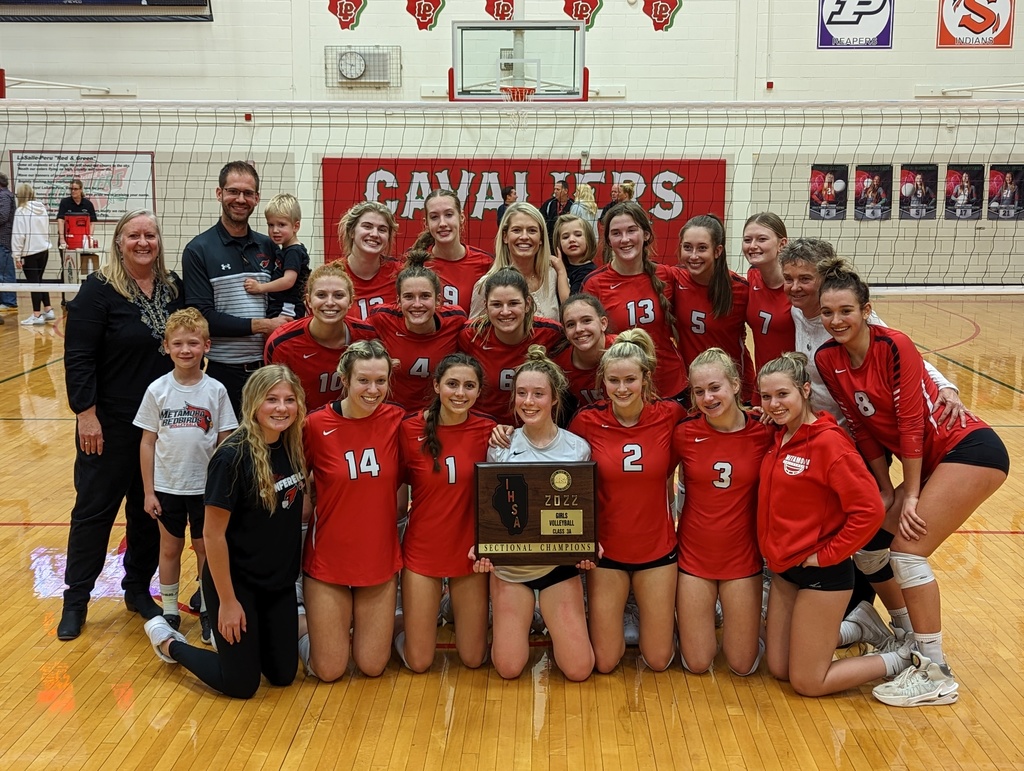 Ticket Pre-Sales! $6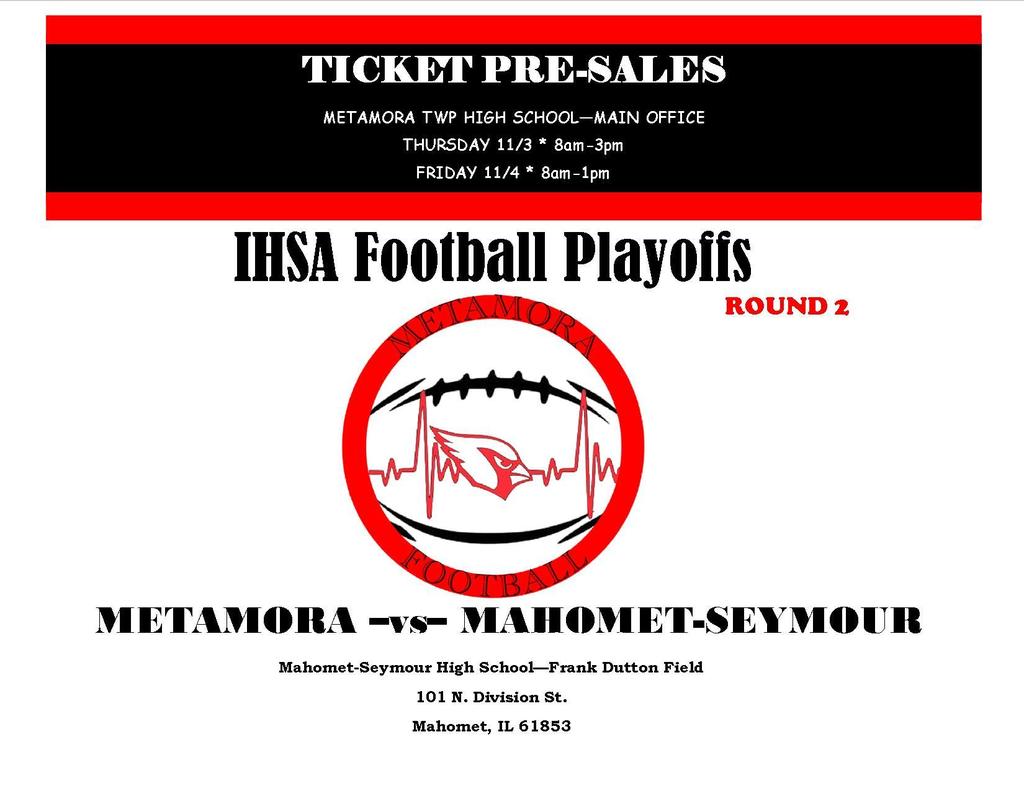 Congratulations to the MTHS Lady Running Red for advancing to the IHSA State Finals. The team was led by outstanding performances yesterday by Audrey Hodgen, Alayna Rauch, Audrey Heil, Lily Sturgell, Kassidy Mullins, Callie Sturgell, and Adi Sparry. Trae Helwig and Carson Cowling advanced as individuals to the IHSA State Finals on the boy's side.